It's Friday! You know what that means...
🎉 Welcome to the MongoDB $weeklyUpdate! 🎉
Each week, we bring you the latest and greatest from our Developer Relations team — from blog posts and YouTube videos to meet-ups and conferences — so you don't miss a thing.
💻 What's Up on Developer Center?
Everything you see on Developer Center is by developers, for developers. This is where we publish articles, tutorials, quickstarts, and beyond. 🚀
Featured Post
In this article, we discuss three best practices for working with databases in Google Cloud Functions.
Other Shout-Outs
➡️ Building a Crypto News Website in C# Using the Microsoft Azure App Service and MongoDB Atlas by @dominicfrei
➡️ From Zero to Hero with MrQ by @megangrant333
🗓️ Mark Your Calendars
Every month, all across the globe, we organize, attend, speak at, and sponsor events, meetups, and shindigs to bring the DevRel community together. Here's what we've got cooking:
Kolkata MUG: April 22nd 2023, 2:00am, (GMT-07:00) Pacific Time
International Javascript Conference London: Apr 25, 2023 - Apr 27, 2023
Chennai MUG: April 28th 2023, 9:00pm – April 29th 2023, 1:00am, (GMT-07:00) Pacific Time
Devoxx Greece: May 3, 2023 - May 6, 2023
DACH MUG: May 4th 2023, 8:00am, (GMT-07:00) Pacific Time
Stir Trek: May 5, 2023 | 9:00 AM PDT
Thank you to everyone who attended our Montreal MUG. Great effort by our event leader, Nestor Daza, and our speaker, Benoit Lacharite.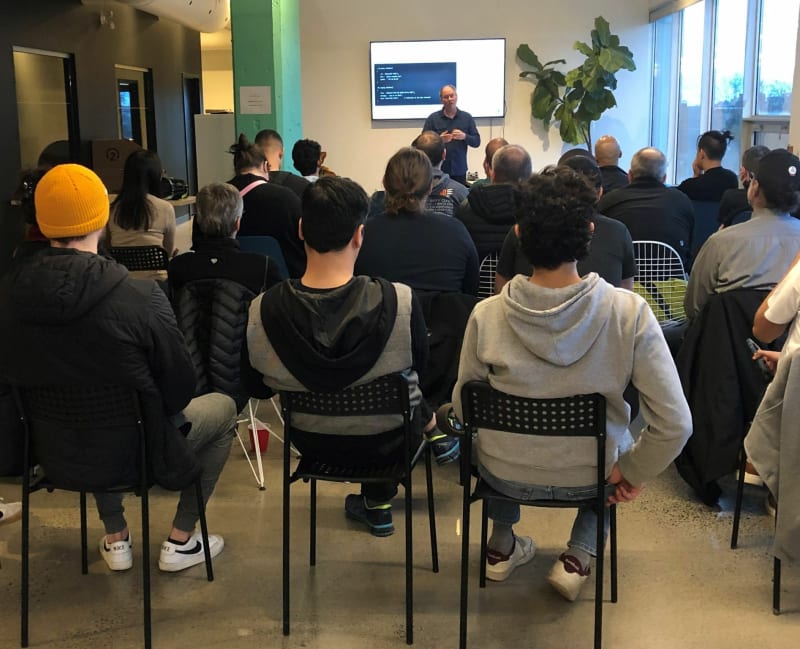 Additionally, we had an amazing time seeing all of you at our Berlin MUG. Many thanks to our event leader and one of our speakers (also a Community Champion!), Roman Right, in addition to @youoldmaid, who also spoke.
🎙️ Stop, Collaborate, and Listen
If reading's not your jam, you might love catching up on our podcast episodes with @mlynn and Shane McAllister.
And here's the previous episode, in case you missed it:
Not listening on Spotify? We got you! We're also on Apple Podcasts, PlayerFM, Podtail, and Listen Notes. (We'd be forever grateful if you left us a review.)
Have you visited our YouTube channel lately? We have a new video from @anaiyaraisin on unlocking the full potential of your data with MongoDB Atlas Data Federation.
Be sure you subscribe so you never miss an update.
That'll do it for now, folks! Like what you see? Help us spread the love by tweeting this update or sharing it on LinkedIn.