Table of Contents
lunatask is an encrypted to-do list, notebook, habit tracker, pomodoro timer, time-blocking calendar, and journaling app all in one! They use a prioritization framework to help you sort your tasks based on age, priority, and estimated time needed. You're also able to track how you feel through the mood tracker functionality of the application. Tracking your mood will give you visibility into how you're doing over time.
The notes portion of the app has markdown support, note sharing, note templates, and password-protected notebooks. You're able to use this to keep a log of your thoughts, feelings and experiences as a reflection and journal. Lunatask also has a public API, provides a quick add link specialized to you, is ADHD-friendly, and has state of the art security.

Supported on Android, iOS, Mac, Windows, Linux, Chrome, Firefox, and Edge, taskade allows you to organize and manage tasks and to-do lists. There are to-do lists, project boards, calendar tasks, action sheets, and mind maps. You're able to share your to-do lists, mind maps, and projects online with your colleagues as well! Planning and organizing priority tasks have never been easier!
Check out their templates here
Morgen allows you to connect to ALL your calendars. Whether it be Outlook, Google Calendar, or iCloud, it gives your calendars superpowers.
Get quick join links for your meetings for Zoom, Google Meet, Teams, etc.
Get a quick peek at your calendar without disrupting your focus
Universal search for all your events? Yes, please!
Keyboard shortcuts for changing view, checking today's tasks, calendar navigation, and more!
Sharing your availability couldn't be easier and defend your time for doing what you want to do
Create one-time links for one-on-one meetings
Create permanent links for meetings and get link statuses
Tasks lists with priorities and sorting functionality
On the free plan:
1 calendar account
1 recurrent scheduling link
unlimited one-time scheduling links
unlimited tasks & task lists
productivity tools and shortcuts
On the Personal plan ($4/ monthly)
2 calendar accounts
Personal integrations
1 Recurrent scheduling link
Unlimited one-time scheduling links
unlimited tasks & task lists
productivity tools and shortcuts
On the pro plan ($9 / monthly)
unlimited calendar accounts
all integrations
unlimited recurrent scheduling links
add branding to your booking page
unlimited one-time scheduling links
unlimited tasks & task lists
productivity tools and shortcuts
Note: both personal and pro plans have a 14-day free trial
Note: Students, academics and nonprofits can get Morgen Pro at 50% discount. Download Morgen and start your free trial. Contact Morgen from your organization email to apply for the discount.
With Hypernotes, you're able to create outlines for your notes with hyperlinkes, develop semantic graphs of various structures, collaborate with colleagues, get offline support, track your activity, integrate other platforms such as GitHub, Slack, Google Calenders, and Trello, add annotations, and much more!. Check the features listed here.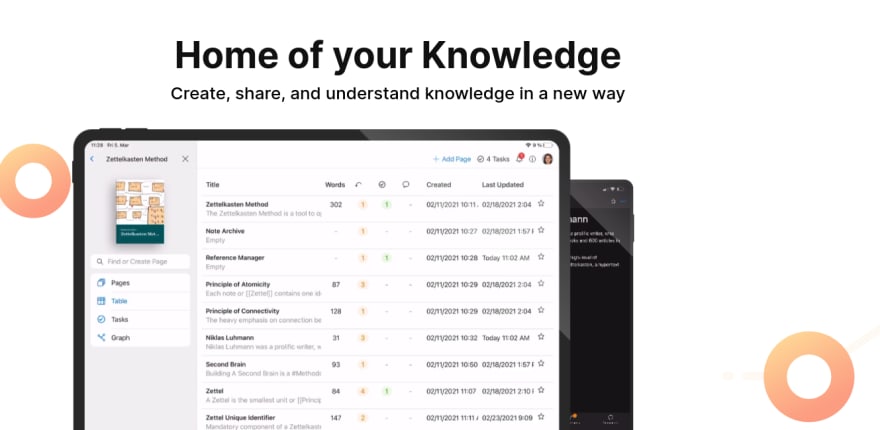 There is a personal, plus, business, and enterprise tier. On the personal (FREE) tier, you get:
up to 2 notebooks
up to 2 max members per notebook
200 monthly comment / message quotas
600 MB files & attachments
4 weeks activity history
up to 3 Zenkit Suite connections
10.000 notes
Multi-level outlining
Bi-directional linking
Tasks
Reminders
If you're interested in a bundle price, contact them
XMind is a mind mapping and brainstorming app that is supported on macOS, Windows, and Linux. You're able to download through Snapcraft, Flathub, deb 64-bit, and rpm 64-bit. XMind is also available for iPadOS, iOS, and Android so you can have your mind maps wherever you go.
Conclusion
Whether your method is mind-mapping, time-blocking or bullet journaling, your task management has to fit for your needs. If you haven't found the method that strongly fits your personality quite yet, don't sweat. It takes time to find the right one. Try several and give it some time for those new habits to set in before hopping to the next and ruling out a potential good thing.
Happy coding!