Micro SaaS apps are subscription based applications that solve a specific problem for a niche audience. Built by a solo founder or micro-team without external funding, results compound over time in the form of a growing and predictable monthly recurring income.
There are great opportunities in the smaller niche markets for Micro SaaS apps to operate in which are too small for the big SaaS companies to care about.
In some cases, it'll be cloud based software, but other Micro SaaS apps examples include desktop apps, mobile apps, chrome extensions and ecosystem add-ons/plugins.
Do you want to know more about Micro Saas? You are in luck! I will discuss more about Micro SaaS below. Here are the topics I'll be touching on in this chapter:

- Micro SaaS vs SaaS
- Types of Micro SaaS Apps
- Web Apps
- Browser Extensions
- Platform/Ecosystems Plugins
- Desktop Apps
- My Micro SaaS Success

Micro SaaS apps are the best thing software developers can develop to create "passive income". Sadly there isn't anything such a thing as 100% passive income.
However, Micro SaaS is the closest thing for software developers due to its build-it-once, sell-it-to-many model. With this, your return on time invested is leveraged many times over.
Most other software development opportunities such as freelancing or permanent employment are build-it-once, get paid once and as such your income is limited by the time you can spend working. For more details on passive income for software developers, take a look at my passive income vs active income article.
Additionally, Micro SaaS gives you a predictable recurring income as opposed to freelancing where you effectively start from zero each month and if you don't work for whatever reason (sickness, family emergency, can't find clients etc), you don't get paid.
---
Micro SaaS vs SaaS
There are a number of key differences between Micro SaaS and its big brother SaaS (Software as a Service), namely:
Team size - Micro SaaS apps are usually created by a single founder or run by a small micro team whereas large SaaS apps require multiple teams working across the business.
Investment - Micro SaaS apps are typically self-funded, bootstrapped startups whereas SaaS apps require seed investment and then several rounds of investment raising.
Growth Targets - SaaS apps have external investors bearing aggressive growth targets with the business under constant pressure. Micro SaaS startups are lifestyle businesses that can grow as per the appetite of the founder.
Target Audience - SaaS businesses usually target wide audiences with a large total addressable market, whereas Micro SaaS startups focus on serving a niche audience in a very narrow and focussed manner.
Freedom - Micro SaaS founders have more freedom to work when and where they want whereas SaaS owners will usually require office space and more traditional office hours across all the teams in the company.
There's nothing to stop a successfully bootstrapped Micro SaaS ramping up into a self-funded medium size SaaS or even all the way to a big SaaS company.
For example, ConvertKit was started by solo founder Nathan Barry in 2013 and spent a few years as a one man business, before first expanding out to a micro-team and eventually a large SaaS operation with multiple teams and $20 million per year!
You can even leverage the power of Micro SaaS to quit your job. In my case, I was able to start my Micro SaaS app as a side hustle and eventually after I scaled it up I was able to quit my crappy 9-5 job and live a life of Micro SaaS freedom!
---
Types of Micro SaaS Apps
Gone are the days when SaaS apps were cloud-based software systems.
Nowadays, if you have a group of customers in a particular niche that pay you a monthly or annual subscription for your software regardless of its form, I'd class that as Micro SaaS.
Sure, the term Micro SaaS isn't a perfect fit, but it's a lot more succinct than "Subscription-based software for a niche group of users". While there is an argument for SBNS (Subscription Based Niche Software), in my opinion Micro SaaS conveys the idea just fine. Here I must give a shout out to Tyler Tringas who I believe originally coined this term.
With that in mind, here's my list of the different types of Micro SaaS apps:
Web Apps
This is the staple of Micro SaaS apps and one where the customers simply access the app via their web browser. Being web-based is advantageous in that there is generally no need for the user to install the app to their local system.
Server-side, the developer can integrate with various APIs, persist data in cloud storage, and has total control to be able to develop anything they want.
Micro SaaS web apps can vary from a single page application to a large multi-module application.
---
Micro SaaS Web App Examples
$22k/month
Hypefury is a content posting and scheduling tool for Twitter. It's a cloud-based platform that allows businesses to create content for Twitter posts and schedule unlimited tweets and threads.
$15k/month
Upvoty is a user feedback tool with feature voting, product roadmap, and changelog to make better product SaaS products.
$50k/month
Browserless is a web-service built for developers that allows for remote programs to connect, pilot, and execute headless browser tasks — all inside of Docker
---
Browser Extensions
This is where I've personally had success and have some experience in the trenches.
What's really unique and powerful about browser extensions is that you can enhance any website by using HTML/CSS & Javascript.
Sure, you might not build the next Honey (which sold for $4B!) but you could build something extremely useful for a specific niche that will love you for it. This is what I did, building up my own chrome extensions to the point where I was able to quit my day job.
The market size for these apps is huge, so you need to make sure you're solving a specific problem or targeting a specific niche. If not, you'll get lost in the noise of all the rest of the extensions on the chrome store and find it difficult to target potential customers.
Final note on browser extensions - as a result of a browser extension API standardization initiative created by the W3C community in 2015, you can port your extension/add-on between the major browsers without needing to majorly re-write your app.
That means your app is able to run (with some minor tweaks) on these following browser plugin platforms:
Chrome Extensions
Firefox Add Ons
Safari Web Extensions
Microsoft Edge extensions
Opera Extensions
Brave Extensions
---
Micro SaaS Browser Extension Examples
$10k/month
Merch Wizard and KDP Wizard were the Micro SaaS tools I built up initially as a side hustle but managed to scale them up to enable me to quit my job.
I later went on to sell them for a cash lump sum exit.
$35k/month
Closet Tools is a browser extension that helps Poshmark sellers make more sales, get more followers, and automatically share their items.
It all started with Indie Hacker Jordan O'Connor creating a simple script to help his wife automate some of the tedious tasks on Poshmark and it snowballed from there!
$13k/month
Huntr is a chrome extension that allows job hunters to keep track of their job applications in one place. It's like a mini CRM for your job search.
This Micro SaaS solves a genuine problem we've all experienced - tracking job applications across multiple disparate systems and websites.
---
Platform/Ecosystems Plugins
These ecosystems are becoming increasingly popular and make it easy to build a Micro SaaS app that enhances the core platform. This is a prime example of Micro SaaS apps piggy-backing off a successful SaaS app.
It's a win-win for the core software platform as it mobilises an army of developers to fill in any gaps that the core platform has and thus help to retain their customers on their platform.
Prospective users can discover your app by searching on the platform's app store for keywords related to the problem they're looking to solve. Another benefit is that payments are quite often handled by the ecosystem platform itself and as such are relatively friction free.
There are many app stores/plugin marketplaces online already and more on their way. Here are just a few of them:
Atlassian Marketplace
Intercom App Store
Salesforce AppExchange
Shopify App Store
Slack App Store
WooCommerce Plugin Store
---
Micro SaaS Platform Plugin Examples
$24k/month
KarmaBot is a Slack plugin for team bonding and rewards. Used by managers to build stronger and happier teams.
Managers can set goals on a monthly basis and KarmaBot will reward staff with karma points.
$25k/month
SuperLemon is a Shopify plugin that allows shoppers to engage with the store owners directly on WhatsApp.
It includes other features such as abandoned cart recovery and automated messaging.
$23k/month
Fly Plugins develop and maintain a successful learning management system plugin for WordPress.
Their plugin allows course creators to create their course right within their Wordpress site and using a drag and drop editor.
---
Desktop Apps
Installed on the users' computer and run locally, desktop apps can utilise native controls, are more responsive than web apps, and can be built to run entirely offline.
On the flipside, desktop apps are a little harder to update than web apps and have more challenges when it comes to trying to support a variety of operating systems and hardware.
In recent years, a number of platforms have come to fruition to help build cross-platform solutions. Most notably, there's Electron JS which allows developers to build cross-platform desktop apps with JavaScript, HTML, and CSS.
---
Micro SaaS Desktop Examples
$80k/month
AccelerList is a desktop app that allows Amazon sellers to list their products, reprice them and integrates with accounting software.
$25k/month
TextExpander is a cross-platform desktop app that replaces shortcode text with text you specify.
It sounds like something every dev could roll themselves. However, once you use it you'll see how sophisticated it is .... it's one of my favourite productivity tools.
$3k/month
Desktime is a desktop and mobile app time tracking app.
It handles cost management, pomodoro timers, invoicing, automatic screenshots and much more.
---
In case you landed on this page directly from a search engine, then you're reading chapter 1 of my 12 part guide to Micro SaaS.
Download the entire 12 chapter guide as a PDF eBook for free so you can read it where you want, when you want.
---
My Micro SaaS Success
In my case, my Micro SaaS apps have been my chrome extensions. Since I launched them, they have earnt me an average $10k monthly recurring revenue (MRR) which enabled me to quit my crappy full-time job several years ago.
After a few years of scaling my apps, I sold them for a life changing lump sum cash payment. You can read more details about my story going from unhappy Technical Director to the freedom of full time Micro SaaS founder.
Since then, I've made it my mission to help unfulfilled software developers around the globe escape the 9-5 through Micro SaaS. It became clear to me that there isn't a step-by-step practical guide out there to help software developers to get started in Micro SaaS.
Whether it's just starting a profitable side hustle or building a liferaft so they can eventually jump ship and quit their job to become their own Micro SaaS boss.
Having undertaken the journey of building my apps up to the point that I could quit the day job, then scaling and selling them, I feel I'm in a good position to share my knowledge with software developers around the world.
That's why I'm putting together this website. All of its associated resources will impart what I've learnt from the last 4 years of going it alone, along with my 20+ years in software development.
---
Now that you know what Micro SaaS is and have seen some examples of its various forms, let's move on to the next chapter where I'll discuss the Advantages of Micro SaaS.
---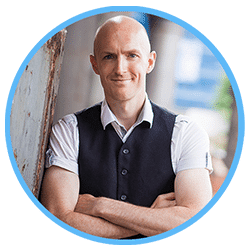 Hi, my name is Rick and I help unfulfilled software developers quit their 9-5 jobs, with minimal risk by creating their own cash-flowing Micro SaaS businesses.

I have been on the journey myself, starting as a nobody; finding a niche; establishing credibility; building up multiple Micro SaaS apps to the point that I could quit my (well paid) Technical Director job and work on my apps full time.

I then scaled the apps up and eventually sold and exited them for a life changing amount of money. You can read my full story on my about page.

I am passionate about sharing the knowledge I've gained from this journey … welcome to my site 👋