Having grown your Micro SaaS app from nothing into a badass monthly cash generator, you might think to yourself, why on earth would I want to sell my app?!?
After all, you've worked so hard on it, you understand it intimately and you've got more ideas on how to improve it going forward. In this chapter, I'll run through some reasons as to why you might sell and exit your Micro SaaS app for a lump sum.
We'll then move on to the valuation and sale process as I experienced it first hand, looking at the following aspects:

- Why Exit & Sell Your Micro SaaS app?
- Why I Sold My Micro SaaS Apps
- Valuing A Micro SaaS Business
- Factors Affecting The Valuation Multiplier
- SaaS Metrics To Constantly Monitor & Improve
- How I Sold My Micro SaaS Apps In 5 hours (at full asking price) 😲
- From Idea To Exit
- What Next?

---
Why Exit & Sell Your Micro SaaS?
Once you've scaled your Micro SaaS app to a certain level, the day-to-day operations may become too much for one person to handle effectively. You may need to hire a small team to help to free up your time to pull the biggest levers in your Micro SaaS business.
It's at this point that you'll want to revisit your goals and milestones that you set when you were preparing your Micro SaaS App for scaling. What targets have you hit, and what do you want to achieve from your Micro SaaS?
It's worth taking some time to consider your purpose and motivation. Do you want to work on this app for the next year, 3 years, 10 years?!? It may be that you've reached your goals, and now you've become a little less enthusiastic about the grind of ramping up your Micro SaaS.
Some days, it may actually feel like a JOB, which is what you were probably trying to escape from way back when.
---
Reasons You Might Sell Your Micro SaaS App
Scaling Pains - Perhaps you're better suited to developing technical solutions rather than scaling up a customer base. This could be the perfect opportunity to pass over the baton to someone with skills in organic/paid traffic.
Risk - You foresee some element of risk to your apps in the near or distant future and you'd rather get out whilst the going is still relatively good.
Trends - Maybe you've noticed that your niche is starting to stagnate or decline and worry about how that will affect your app's growth potential.
Change of scenery - You may simply fancy working on a different technology stack or in a different niche.
Burnout - Starting and scaling a Micro SaaS app isn't plain sailing. It can take a tonne of effort and you may have had enough of all the support and need to take an extended break from work.
Show me the money - Simply having a life-changing lump sum paid into your bank account could just be too appealing to resist.
Shiny object syndrome - You may have noticed potential opportunities in other niches and become distracted by the excitement of building something new. I am certainly guilty of this one as the image below sums up well 🤣
Micro SaaS Shiny Object Syndrome Sufferer ✋
---
Why I Sold My Micro SaaS Apps
I had a crystal clear objective in my mind when I really doubled down on my Micro SaaS apps. That was simply to earn enough money from the apps to enable me to quit my unfulfilling/crappy 9-5 corporate job.
After saving up a 6 month runway and building up the monthly recurring income to be more than our family expenses, I finally jumped ship. Best. Day. Ever.
From that point on, I was motivated by fear of the apps failing and me having to go back to the corporate world with my tail between my legs. As such, I worked tirelessly on improving the app and scaling them up to a point I felt comfortable that I would be able to survive any unforeseen circumstances (did someone say Covid-19?). My apps made me a very comfortable living for several years and they gave me an incredible freedom that I'd never had before.
Eventually though, after the users' requests for new features quietened down and everything was running smoothly, I began to get itchy feet and noticed other opportunities for new apps in new niches. I'd spent several years working in the same niches, and whilst they were great niches, they just weren't as exciting to me as they were in the early days.
I also didn't have a huge motivation to reach the next milestones in my app growth trajectory. I figured that if the money was right, I'd sell my apps and focus on something new rather than trying to juggle too many things.
Once I'd decided that I'd be open to selling my apps, the next step was to get a valuation.
---
Valuing A Micro SaaS Business
At its most basic level, one of the most common formulas for valuing a SaaS business is simply:
Net Profit x Valuation Multiplier = Valuation
As a simple example, if you're making a monthly net profit of $10,000 and your valuation multiplier is x40, you're looking at a ($10k x 40) $400,000 valuation.
At the risk of pointing out the obvious, several months before a sale is the perfect time to trim the fat on the business costs and to make a determined effort to boost revenue. Not only to show an upward trajectory but due to the potential greater return on time invested. So, in the previous example, if you are able to add just another $1,000 to monthly net profit that could translate to an additional $40,000* at sale!
There are some alternatives to the "Net Profit x Valuation Multiplier" formula. One of these is that it is common for smaller businesses (like Micro SaaS) is to use Seller Discretionary Earnings instead of Net Profit:
SDE = Revenue - Cost of Goods Sold - Operating Expenses - Owner compensation
Buyers like to see the true profit that's been generated by the business, rather than the amount after the founder has taken their salary/dividend payments. The SDE figure is then used in the valuation formula in place of net profit.
If that sounds straightforward, it's probably due to the fact that we're only dealing with financials thus far. Next, we'll look at the far more subjective factor which is the Multiplier.
*depending on multiple factors and how long a trailing period is taken into account etc
---
Factors Affecting The Valuation Multiplier
1) Key SaaS Metrics
The most important SaaS metrics you'll want to focus on improving throughout the lifetime of your apps are:
Churn - The percentage of customers that canceled their subscriptions vs remaining subscribers in a given time period.
Customer Lifetime Value (LTV) - The average total income received from a subscriber over their subscription lifetime.
Customer Acquisition Cost (CAC) - The marketing costs needed to attract a single new paying customer.
2) Revenue Streams
You might assume that all revenue is treated the same - money is money after all right? Well, in Micro SaaS, we have Monthly Recurring Revenue (MRR), Annual Recurring Revenue (ARR) and One Off (Lifetime) Revenue. You'll want to focus on driving up MRR ahead of ARR/Lifetime revenue. Whilst ARR is comforting for an owner, it's not as predictable as MRR. Also, lifetime sales are actually considered a negative to a new owner as they will need to support these customers without receiving any more income from them!
3) Profit Margin
Simply put, the profit margin is net sales minus cost of goods sold. Clearly, the higher the margin, the better - by the nature of SaaS, it should be relatively high.
4) Age Of The Business
A business with at least 3 years of stable performance is easier to predict, while one with less than two years of history will be more difficult. Three or more years of stable performance gives investors a much better idea of how the business will perform.
5) Niche/Market Trends
Is the market growing or is it in decline? Do you have many competitors and if so, how does this affect your customer acquisition costs? Are these competitors fierce and are they well-funded?
6) Business Growth Trends
Is your Micro SaaS business growing year on year, and if so, at what percentage? You might still get some interest if your Micro SaaS is trending downwards but the majority of buyers want to see a reasonable growth curve.
7) Owner Involvement & Transferability
How involved are you with the business? Could the business run without you? The more involved you are on a day-to-day basis, the harder it is going to be to get a great multiplier for your valuation.
Is the code well documented (oops!)? 😲
Do you have Standard Operating Procedures in place?
How difficult would it be to migrate the app and its assets?
8) Misc Factors
In addition to the above, there's also the following factors to consider:
Untapped Customer Acquisition Channels
Traffic Diversification
Market Saturation
Value Proposition
Company Assets
---
SaaS Metrics To Constantly Monitor & Improve
As you can see, there are a large number of factors that go into a SaaS multiplier valuation that are outside of the financials!
There are some factors that you cannot directly influence, such as market trends. However, for the metrics that you can impact, you should regularly monitor your Key SaaS metrics and try to increase/decrease the following:
SaaS Metrics To Increase 📈
Monthly Recurring Revenue (MRR) over Annual Recurring Revenue (ARR)
Lifetime Value (LTV)
Customer Satisfaction
Customer Engagement
Documentation
Operating Procedures
Your Prices (in all likelihood)
SaaS Metrics To Decrease 📉**
Churn
Customer Acquisition Cost (CAC)
Lifetime Sales (no matter how tempting)
Number Of Monthly Support Tickets
Support ticket response times
External Costs
---
How I Sold My Micro SaaS Apps In 5 hours(at full asking price)
After I reviewed the potential marketplaces to list my apps on, I concluded that Empire Flippers would be my preferred option. In short, whilst they primarily started off as a marketplace for E-Commerce/Amazon businesses, they had recently started to have great success with selling SaaS businesses.
When I looked into alternatives such as Flippa, they all felt a little too "Wild West" compared to the well established Empire Flippers that give great protection to both the buyer & seller with their extremely detailed vetting and migration procedures. Like everything, there are pros and cons to Empire Flippers, but for me it is the best marketplace to sell your Micro SaaS business on.
Achieving A Top 5% Valuation Multiplier For My SaaS Business
I packaged both of my chrome extensions into one listing and went through the initial Empire Flippers valuation process. This process was smooth and unlike some alternative marketplaces, the final selling price I achieved was actually very close to the initial valuation figure I received.
It's free to receive an initial valuation for your SaaS business and there's no obligation to go any further. If you're happy with the valuation range you've been given then you proceed to a final valuation. It's only at that point that you have to decide whether you'd be happy to commit to a sale if you were offered the full asking price.
The Empire Flippers vetting and final valuation process is very extensive and takes into account the factors affecting your valuation multiplier listed in the previous section. It takes a few weeks for them to verify the revenue numbers, costs, monetisation model and various data points.
This process was so detailed and extensive that I found it quite reassuring in the end. As a seller, I wouldn't want any obstacles to appear later on in the sale process (perhaps during negotiations or worse, during migration). As a buyer, I'd be very confident that the vetting team had done their job thoroughly and everything will be as advertised with no nasty surprises.
In the end, I achieved the 2nd highest ever valuation multiplier for a SaaS business on Empire Flippers, achieving a x57 monthly net profit multiplier.
12 Steps To Selling Your Micro SaaS App On Empire Flippers
Empire Flippers listings go live in batches once a week on a Monday at 3pm GMT (10am ET). The normal process when these listings go live is:
Empire Flippers email their entire email list of active buyers.
Buyers unlock listing(s) they're potentially interested in (they can only unlock listings that they have proven they'd have the funds available to buy).
If they like what they see, Buyers arrange a call with the Seller.
Seller has initial calls with potential Buyers (Empire Flippers sit in on calls too)
Additional rounds of calls from interested Buyers.
Offers are submitted (price haggling is uncommon, more likely is the founder exit model)
Final negotiations.
Offer acceptance.
Holding deposit paid.
Listing made inactive on the marketplace.
Remainder of payment made.
Move to the migration phase.
However, my experience was a very much condensed version of the above as I will explain below!
Selling my Micro SaaS within 5 hours
After my listing went live in a batch on a Monday, I saw that several buyers had unlocked the listing. At this point, they'd have been reviewing the financials and the questions answered during the seller interview.
I then received a number of requests from buyers for calls. In particular, there were a few buyers that were very interested. They were trying to be the first buyer that I spoke with, so they'd have first mover advantage.
After a few hours, I had a few calls booked in over the next few days when something unexpected happened. One of the buyers who could only book in for the Wednesday, decided that they really wanted to buy the business and they didn't want to risk having me talk to any other buyers.
So, five hours after it went live, they bought the business at the full asking price without even jumping on a call!
They paid the non-refundable holding deposit and the listing was locked on the marketplace. I couldn't believe it had sold so quickly!
Why Did It Sell So Quickly?
I believe this happened for two reasons:
I'd spent quite some time preparing the business for the sale, ensuring the key SaaS metrics were trending in the right direction as much as possible.
I'd taken my time on the seller interview questions, giving as much detail as I could about the business and including potential upsides for a potential buyer.
I had a call with the buyer the next day and the rest of the sale and migration process was concluded fairly swiftly.
In case you landed on this page directly from a search engine, then you're reading chapter 11 of my 12 part guide to Micro SaaS.
Download the entire 12 chapter guide as a PDF eBook for free so you can read it where you want, when you want.
---
Final Thoughts
Selling your Micro SaaS apps can give you a life changing lump sum of cash. It is an amazingly fulfilling lifecycle to create something new, receive validation from your customer base and ultimately receive a bonus cash payment on top of the subscription payments you'd been paid til that point.
One thing that does take a little getting used to is the change in financials post-sale. Depending on whether there's an earnout or if it's a 100% cash sale then the transitions you're likely to see are:
Bank account - Modest Savings -> Large Cash Surplus!
Monthly income - Healthy Monthly Income -> Zero Monthly Income!
Don't get me wrong it's a nice shift on one hand but equally it takes a little while to get your head around monthly income being reset to zero and having a lump of cash to take care of.
Finally, let's move on to the final chapter in the series, the Conclusion and Next Steps so you can find out how to accelerate your Micro SaaS journey.
Conclusions and Kickstart Your Micro SaaS Journey
---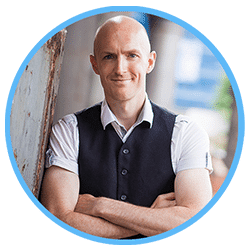 Hi, my name is Rick and I help unfulfilled software developers quit their 9-5 jobs, with minimal risk by creating their own cash-flowing Micro SaaS businesses.

I have been on the journey myself, starting as a nobody; finding a niche; establishing credibility; building up multiple Micro SaaS apps to the point that I could quit my (well paid) Technical Director job and work on my apps full time.

I then scaled the apps up and eventually sold and exited them for a life changing amount of money. You can read my full story on my about page.

I am passionate about sharing the knowledge I've gained from this journey … welcome to my site 👋