The SPECTRUM club is one of the core technical societies of the College of Engineering and Technology, Bhubaneshwar founded in 2015 by Mr.Bikram Keshari Panda(2015 graduate), scrutinizing on the sole motive of Instrumentation and Electronics Engineering branch having a club of its own.
Apart from being involved in a plethora of competitions and technical events, the club decided to start its very own "Alumni Talk Series" called "Chit-Chat with Alumni".
The first season of the series served as a torch bearer for the students to connect with their seniors contributing in both their personal and professional development. And we have continued to strengthen the bond even further with the Second Series.
The first episode of Season 2 was hosted on the 1st of August, 2021 and the speaker for the evening was none other than Mr. Bikram Keshari Panda, the one who along with his batchmates, started this journey of the Spectrum family.
Mr. Bikram Keshari Panda has graduated from CET, Bhubaneswar (2015 batch) and is from I&E branch. He and his friends established the Spectrum Club which has grown to be a family. He is a gold medalist from IIM C and also has been in the director's merit list. He is an Industry professional with 5 years of great experience in Process Control and Instrumentation. He has formerly worked as a Senior Engineer at Asian Paints Pvt Ltd and is currently working as a Senior Business consultant at Dr Reddy's Digital Process Excellence team.
Mr. Panda started off with describing his journey from entering 1st year, the foundation of Spectrum and his last days of final year to entering the job sector, pursuing MBA and then returning to the corporate life again. He shared his college photos, reminiscing over the moments he shared with his friends, whether it was a trip or college fests or winning prizes in competitions.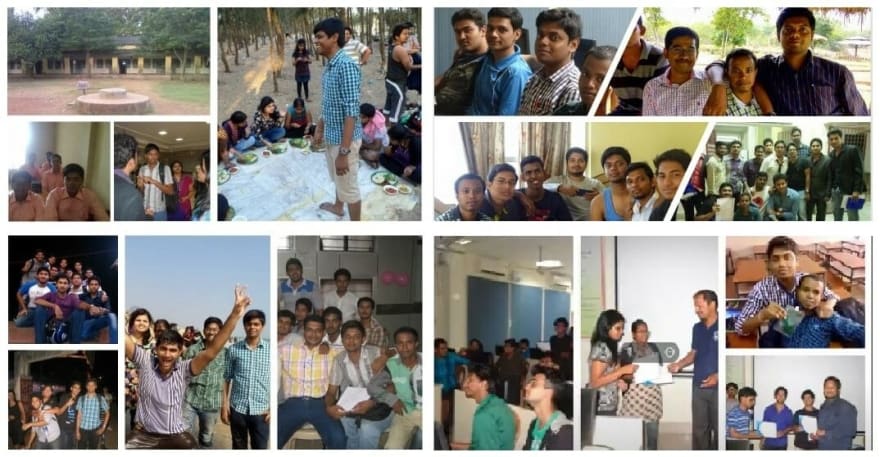 He proceeded with telling us about "CETronics" which was the first event they had organized as a part of Spectrum Club garnering participation from more than 200 students of various colleges that worked as a prime motivation for them to develop the Club further.
He enhanced the synergy of the session by preparing a poll for the students to share their future career goals on and proceeded to interact with them to understand the mind-set behind choosing the same. He gave his insights and guided us on the various domains of IT sector, Core Sector, M-tech, MBA, etc. and also encouraged us to explore various aspects if confused.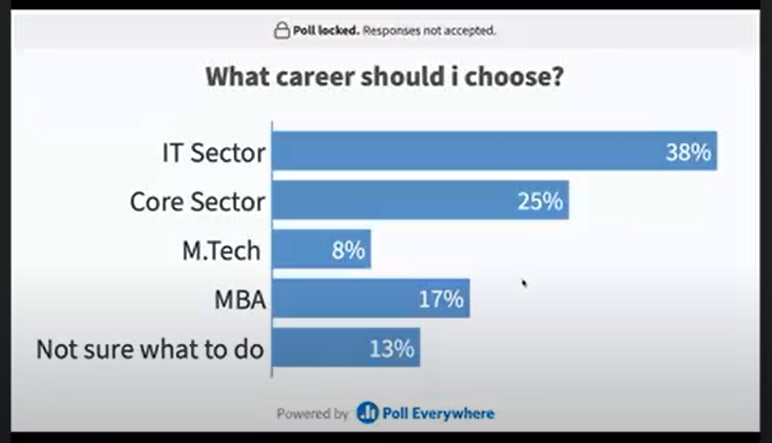 He ended his presentation with a quote "Always be Confident. All is Well!", asking us all to always be confident and focus on our knowledge, to get ready for placements and work very hard for we will end up in the best of places in our lives.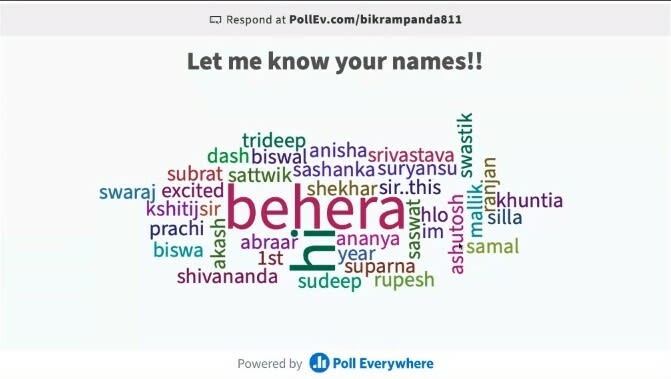 The conference was followed by an interactive Q n A with many questions from students asking about the corporate life, his idea and vision while establishing Spectrum, his views on improving the club and many more but mainly, everyone was eager to know about the man whose idea has become a home to all us members of the Spectrum Club.
The session ended with a group photo as a memory and it was an honor to have interacted with him. We wish him all the best for all his future endeavors!