Waktu itu aku membuat postingan yang mengharuskan menggunakan Pug/Jade. Tapi sayangnya, nggak muncul syntax highlightnya: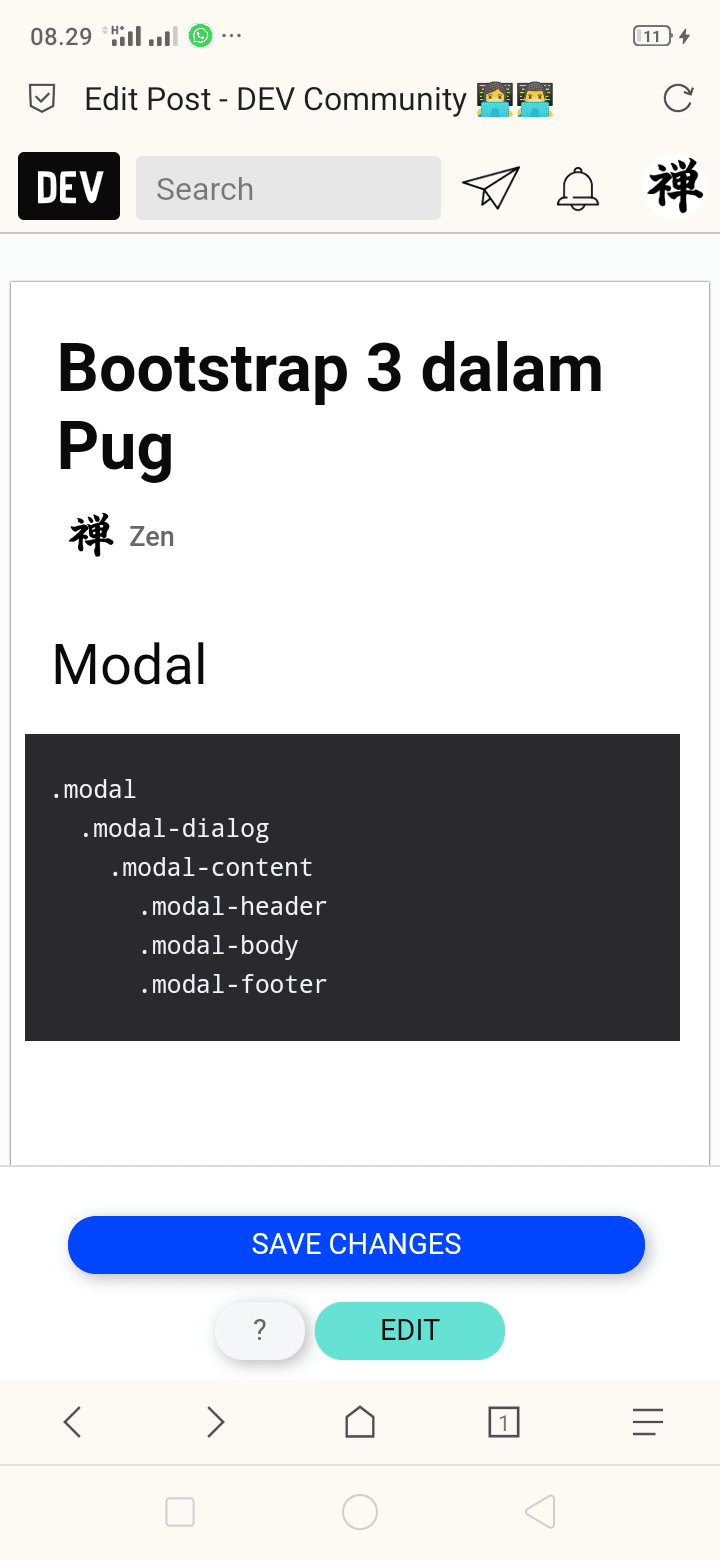 Kemudian aku menanyakan di Githubnya Dev:
Thanks for the issue @mzaini30. We use Rouge for syntax highlighting, which does not yet have support for Pug/Jade (issue 1, issue 2).
I will close this issue for now, as it's dependent on upstream changes.
Lalu, ketika aku menjelajah issue Github, kutemukan bahwa bisa kita pakai syntax highlight untuk slim:
@mynimi Just adding my 2 cents: slim syntax (http://slim-lang.com/) is pretty similar to jade, and rouge supports slim!
Jadi, hasilnya seperti ini:

.panel.panel-default


  

.panel-heading

 

Judul
  

.panel-body

 

Isi