No artigo anterior exploramos a página inicial do site do Space Jam de 1996 (link), mas ele é muito mais que isso.
Habemos a parte mais interessante de todo o site...
---
O sidebar
FRAME-FUCKING-SET
Antes do <iframe> as pessoas desenvolvedoras usavam frames e agregavam eles dentro de um frameset. Cada frame continha um pedaço do sidebar - tinha um frame pro logo e pra lista de items, até o corpo da página era seu próprio frame.
🔎 Seria essa a primeira arquitetura de Microfrontend já vista?
O frame fazia uma requisição pra um documento e o renderizava no que era chamado de browsing context - como se fosse um mini navegador embutido.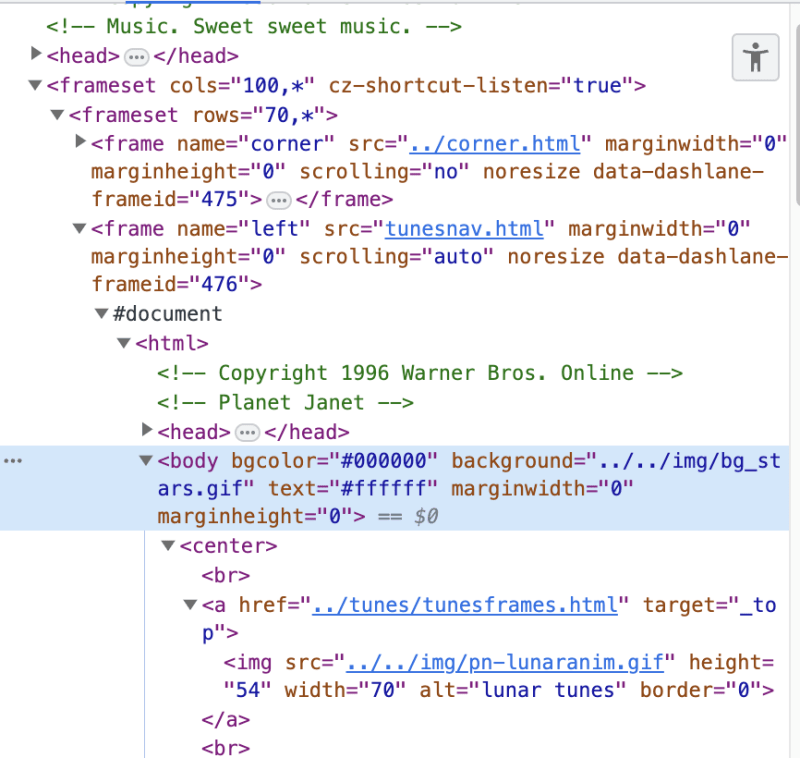 ---
Fica, vai ter games
Nessa página do game apareciam os monstros crescidos de chupinhar sabedoria basquetelística dos jogadores (se você não sabe do que eu tô falando assista o filme! Você pode assistir na Apple TV+ se você já tiver assinado, senão procure "assistir space jam dublado torrent" no Google como uma pessoa normal)
Você clicava no monstro que a pereba virava, e o jogo te redirecionava pra outro HTML falando se vc acertou ou não. Simples e genial, né?
Atenção pro elemento <nobr> (meio que white-space: nowrap só que no HTML) e no comentário (lkkkk) "bless the beasts and the children".
---
Créditos e fim
Pra finalizar, um bom site merece créditos, né? Mas mais uma vez, nenhum segredo, <tr> e <td> com bastante align. Mas incrível mesmo assim né?
Mas opa, o que é isso!?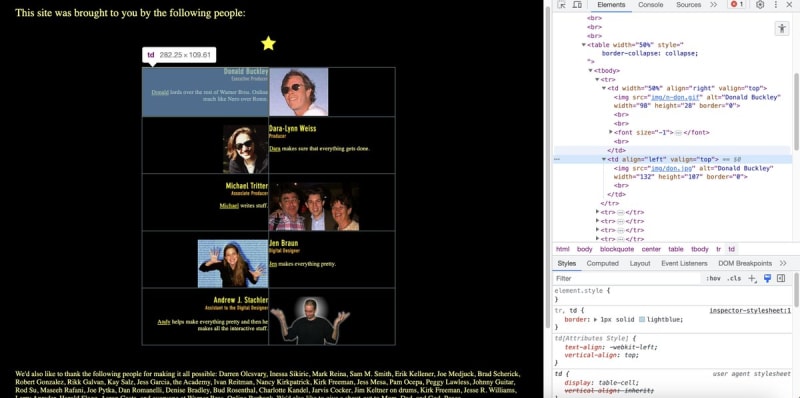 WTF?!?
É um link ??111???1?
Baixou

---
Yea