GitHub is where over 65 million developers shape the future of software, together. Contribute to the open source community, manage your Git repositories, review code like a pro, track bugs and features, power your CI/CD and DevOps workflows, and secure code before you commit it.

Once relegated to the browser as one of the 3 core technologies of the web, JavaScript can now be found almost anywhere you find code. JavaScript developers move fast and push software development forward; they can be as opinionated as the frameworks they use, so let's keep it clean here and make it a place to learn from each other!
Here is the trending repos written in JavaScript on this platform.
24 Lessons, 12 Weeks, Get Started as a Web Developer


Fast, easy and reliable testing for anything that runs in a browser.


A powerful JavaScript library for interacting with the Discord API


MUI Core (formerly Material UI) is the React UI library you always wanted. Follow your own design system, or start with Material Design.


A list of Free Software network services and web applications which can be hosted on your own servers


List of top 500 ReactJS Interview Questions & Answers....Coding exercise questions are coming soon!!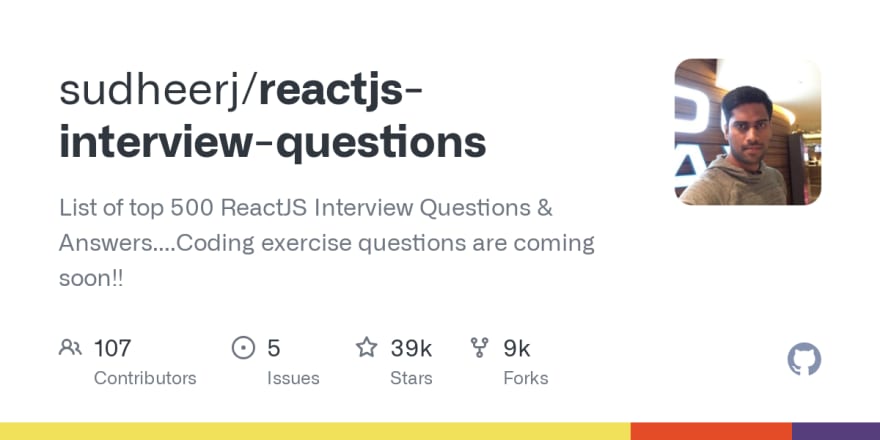 A full-featured download manager.


Revive unavailable songs for Netease Cloud Music (Refactored & Enhanced version)


Desktop environment in the browser.


A WhatsApp client library for NodeJS that connects through the WhatsApp Web browser app


Enjoy these repos.
Follow me for more articles.
Thanks 💖💖💖