"Creator" might be an overrated and misunderstood buzzword, when writing, electronics and the world wide web should already have enabled everyone to be a creative and become a creator (and "a born creator of trouble" is a usage example in the free dictionary).
I have been a creator for long, commenting, contributing, committing code, and writing blog posts here and on my personal websites.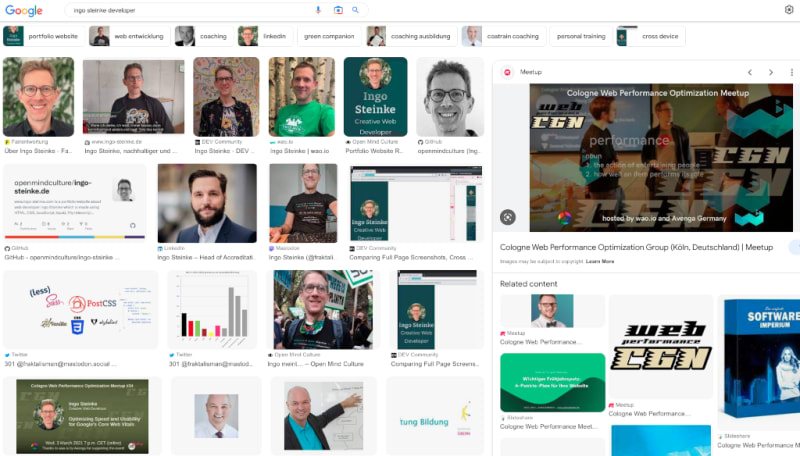 I have also been organizing and speaking at meetups, including several online meetups during the pandemic. If I had recorded and published one of those talks, I could have become a "YouTuber" several years ago.
Multimedia Content Creation
Multimedia had been a buzzword in the 1990s, much like AI seems to be the latest trend nowadays, fascinating people and adding some positive science fiction feeling to our menial lives. Back then, cameras were huge and expensive, computers were slow and soon ran out of storage when trying to save multiple sound tracks, music, or even a short video.
Back to the future, we have fast machines, unlimited storage, video streaming, and social media. Maybe it's never too late to make an old dream come true.
Intersecting Art, Fashion, and Technology
Intersecting with the less technological but more artistic and fashion related instagram scene, there have been several reasons to add to my hardware. Of course the most important basis is an open mindset, but unlike fashion blogger's reels and videos, we could create tech content without showing our face and speaking ourselves, as some people do.
But we can show our faces if we want to!
All the possible adjacent topics of self awareness growth and positivity should have been settled after speaking at some actual events both online and in real life, but don't underestimate self consciousness and perceived "zoom dysmorphia" when taking a second look editing before publishing. That's the greatest advantage of live broadcast: just do it!
"15 Minutes of Fame"
Recently I even appeared on local TV in Germany, without having much to say actually, but that reminded me of the disproportionate ratio of effort to video length. Much ado for the proverbial 15 minutes of fame.
Thanks to Rundfunk Berlin Brandenburg (RBB) for featuring Impact Hub Berlin and some people who added more important contributions about the current political situation than I did.
Institutional vs. Individual Media Creation
About 2 hours with a bunch of people for about 20 minutes (prepared, but not practiced) live streaming with 4 people plus a moderator and at least two more TV professionals operating a very large camera and additional equipment-
Pragmatic Innovators
On the contrary, being the innovative, mobile tech disruptors, web developers get by with less apparatus even for producing professional paid online courses, even popular people that have lot more experience and reputation than I do creating content professionally. They have been posting pictures of their hardware setup, typically containing at least one special lamp and a dedicated microphone.
Me, a Special Lamp, and a Microphone
In case you're curious about the technical details, that's a SCHALLFORT Vibe7-ONE USB 192 kHz/24 bit microphone, and a HAMA SpotLight Steady 120 LED-Ringleuchte ring lamp with an adjustable tripod and three different color temperatures. That's not the most expensive equipment, but still more professional than the ceiling light and my built-in laptop microphone that my business partners had to content with during many meetings in the past. I don't have any special camera, but the ring light includes a rack to mount my mobile. I use an older Google Pixel phone with a good camera and a good built-in camera software like most high quality smartphones should provide these days.
Update: as I did some actual recordings, I noted that it's handy to have another camera or smartphone and an additional (mini) tripod which is independent from the one attached to the ring light.
I am not affiliated to any of those brands or the shop where I bought them, but I will not link to any of the products to avoid misunderstanding. I am sure that you can do your own research and find out the right equipment that fits your needs.