We are super thrilled and excited to announce that, we will be launching our fresh new features on ProductHunt (November 22nd). This release includes everything from a freshly revamped website UI, community dashboard📟, and workflows ❄️(and so much more)!! We believe that our new features will help build a more robust and scalable community where everyone can grow!!
1). Community Dashboard 📟
Aviyel's Community Dashboard provides members with a powerful way to engage with your brand. The dashboard gives you a 360-degree view of your community by consolidating all major data from various other platforms into one single platform, allowing you to understand your members better and make better decisions about how you will engage with them. You can use the dashboard to search for specific keywords within your community, view all of your members' data, and then filter it by various attributes.
The key main features of the community dashboard include:
It combines data from multiple sources in one place for easy analysis.
It uses powerful algorithms to merge members.
It enables you to filter and track group members in order to create cohorts and custom journeys.
It also assists sales teams in identifying more warm leads—so that they do not waste time on low-potential prospects.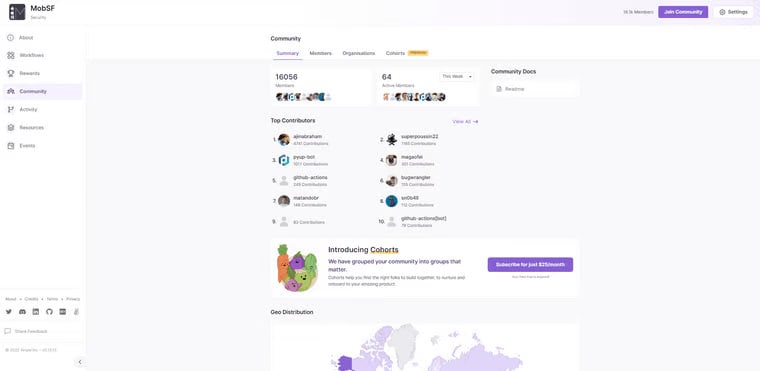 2). Aviyel Rewards 🥇
Aviyel Reward is an incentive program that rewards community members for their work. Aviyel Rewards is designed to be a fun, rewarding experience for community members. The primary objective of Aviyel Rewards is to motivate and inspire community members, by providing recognition for the work they do.
These rewards can be configured in various ways and distributed in a variety of ways. They are portable, which means they can be used across multiple platforms. Once earned, these badges represent a user's reputation within the community ecosystem and can be used as proof of skill or expertise in a specific field of work.
The key main features of the Aviyel Rewards include:
The game design inspired configuration to reward activity.
It provides users with portable and immutable reputations as badges
It streamlines the process of distributing grants and other monetary incentives by centralizing all relevant information on one platform.
3). Workflows ❄️
Aviyel's workflows have been designed to help organizations of all kinds build, manage and grow their communities with ease. It allows you to create journeys for community members on multiple platforms as well as automate or orchestrate those activities—and so much more!
The key main features of the Aviyel Workflows include:
Build and automate custom journeys for community members across platforms.
Pick from templates or create if-then rules to activate and re-engage with the community.
API-driven and templated upstream integrations with popular platforms.
Send messages or swag, build recommendations, collect feedback, and send a meme or event invites.
✨ Introducing our brand-new paid subscription plan ✨
We are opening up our paid plan under all of the features mentioned above ☝️, which will allow you to access the full capabilities of the platform at a very low cost by selecting and prioritizing what responsibilities will best help your community to thrive!!
Aviyel's vision for building a strong community
Aviyel aims to create an environment where everyone can benefit from freedom and opportunity. Our platform empowers organizations and individuals to collaborate in order to build safe communities with only one goal in mind—to create a thriving community.
Aviyel focuses on building the networks that enable open source communities to develop software, projects, and services collectively and cooperatively. Aviyel is working to make this possible by creating a platform for frequent interactions, knowledge sharing—and many other features. Aviyel is dedicated to raising awareness and adoption of open source software among the community that supports it.
Aviyel helps communities organize online events, keep the conversation going with articles and Q&As, and provide information and challenges to increase their open source projects' value. Our primary mission is to educate people about the value and importance of open source software and projects and to enhance relationships between different and diverse groups of people in the community.
On a final note
Building a successful community is challenging, but Aviyel can help streamline all the processes involved in managing your community—from keeping track of its members and rewarding their participation, to increasing engagement among current participants.
---
One of our most eagerly anticipated features—the community dashboard, request board, and new subscription model—is slated for a launch on product hunt tomorrow. We hope you'll support us by giving feedback! We will be there responding to your queries, and feedback. We hope to see you at the launch! If you can, share our stories on social media.