In Case You Don't Know, Rust is The New "C"
Good read: "Rust is the future of systems programming, C is the new Assembly": Intel principal engineer, Josh Triplett
I really couldn't see this before, but Rust is a replacement for C/C++, a clean replacement.
Here is Redox OS:
Redox is a Unix-like Operating System written in Rust, aiming to bring the innovations of Rust to a modern microkernel and full set of applications.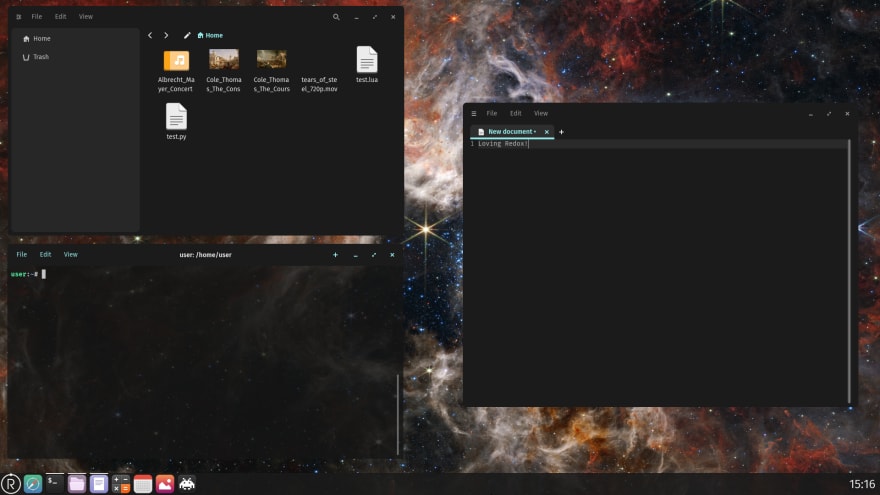 And Wasmer is pretty promising for the web world:
Introduction
Wasmer is a standalone WebAssembly runtime, for running WebAssembly outside of the Browser, supporting WASI and Emscripten.
Install the Wasmer CLI with:
curl https://get.wasmer.io -sSfL 

|

 sh
Note: Wasmer is also available on Windows
Languages
Wasmer runtime can be used as a library embedded in different languages, so you can use WebAssembly anywhere:
Usage
Wasmer can execute both the standard binary format (.wasm) and the text format defined by the WebAssembly reference interpreter (.wat).
Once installed, you will be able to run any WebAssembly files (including Lua, PHP,…
Even it might takeover current big C/C++ implementations like this one:
A Python Interpreter written in Rust
RustPython
A Python-3 (CPython >= 3.5.0) Interpreter written in Rust 🐍 😱 🤘.
Usage
Check out our online demo running on WebAssembly.
RustPython requires Rust 1.36 or higher To check Rust version: rustc --version If you wish to update rustup update stable.
To test RustPython, do the following:
$ git clone https://github.com/RustPython/RustPython
$ cd RustPython
$ cargo run demo.py
Hello, RustPython

Or use the interactive shell:
$ cargo run
Welcome to rustpython
>>>>> 2+2
4

Disclaimer
RustPython is in a development phase and should not be used in production or a fault intolerant setting.
Our current build supports only a subset of Python syntax.
Contribution is also more than welcome! See our contribution section for more information on this.
Conference videos
Checkout those talks on conferences:
Use cases
Allthough rustpython is a very young project, it is already used in the wild:
What other Rust potential use-cases do you see?