Introduction
While developing a new web site, it is very necessary to ensure that the website is SEO friendly, and we may need to track the quality of our pages, what keywords our competitors are using, what is the website rank, what improvement we can do to make the site stand out above the competitions.
I have compiled quite a few sites that I have been using, and sharing them here. Best of all, all of these are FREE service.
1. Website Components
Find out what websites are Built With the following links. These websites provides information about the website technology profile such as what analytics and tracking is being used, widgets used, ecommerce platform, JavaScript used, ssl certificate details;
Built With Link
W3Techs Component review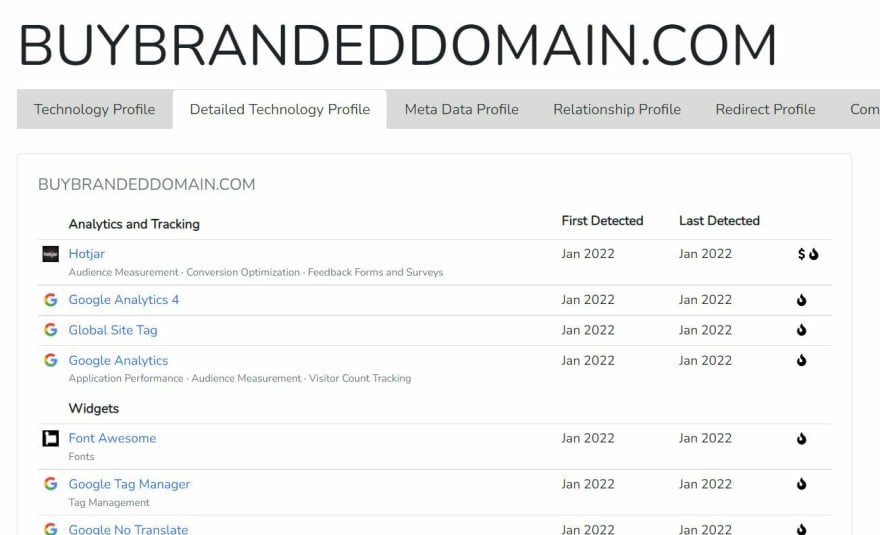 2. Nu Html Checker
The Nu Html Checker (v.Nu) is an ongoing experiment in better HTML checking, and its behavior remains subject to change.
3. Site information
Some general site information, this may overlap some of the links provided already. Some may be in German or Russian, and you may need to use google translate to understand the information provided;
info site show
talk reviews
stats crop
pr.cy
bel.ru
4. IPS / DNS Lookup
These includes details such as IP number, DNS Reverse lookup information, WHOIS Records, WOT information, any Virus threats, Any Realtime block details, Geo location etc.
robtex whois
ip-address info
phurix whois
whois
who.is
whois.de
whois lookup
informer.com
View who is
DNS Who is
Is your website in any DNS Block list
5. Website Worth and Traffic Statistics/Ranking information
These website provides details such as Website worth and traffic estimates, backlinks details, search engine and internet presence details. There are a bunch of places one can find these for free, and I am including a few here.
Stat Show
Worth of Web
Site worth traffic
HqIndex
Value Analyze
Site Price
Site Value fox
url Rate
Woo rank
web search ranking
crawler ranking
my wot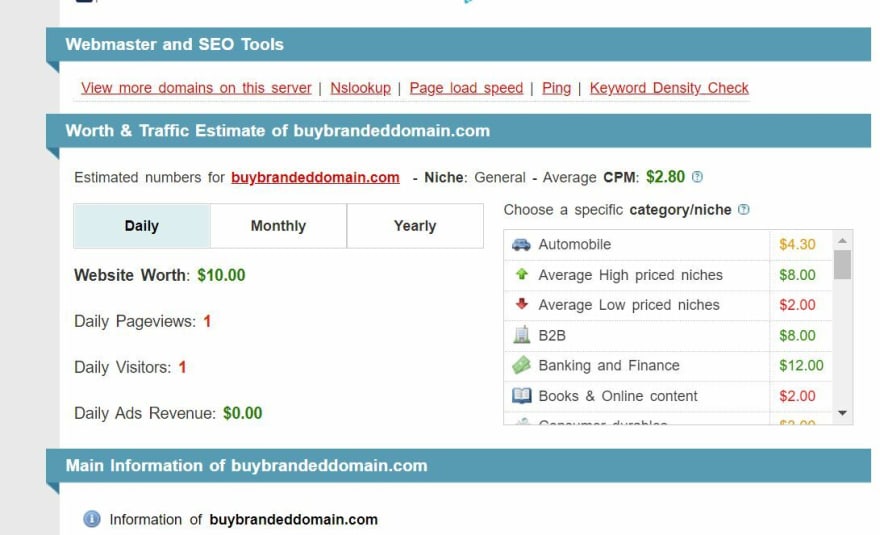 6. Keyword Analyze
Through this keyword tool, you can perform advanced keyword research and keyword tracking to study what your competitors have been advertising in AdWords & Other PPC campaigns to improve your own PPC campaign. Finally with this keyword software, you can now get AdWords tips and a complete in-depth analysis, stats, budget, affiliates & ad copies of your competitors.
7. Is Website Up and running ?
These websites will check and report if your website is up and running
8. What is your websites reputation ranking?
These websites will check and report if your website reputation score.
9. Free backlink for your website.
Just attach your website name to these URLs and you have a few free backlink to your websites ;)
10. Time capsule
Archive.today is a time capsule for web pages, It takes a 'snapshot' of a webpage that will always be online even if the original page disappears. It saves a text and a graphical copy of the page for better accuracy and provides a short and reliable link to an unalterable record of any web page
11. SEO Optimization Reports
This is one of my favorite free SEO Optimization tools.
12. Social Media Presence
Add your website URL link to many social media sites from here;
Conclusion
While developing a website, it is essential to keep track of the quality, and the SEO worth of the website and to do that we have a bunch of website tools that provides these information absolutely free to use