Hi everyone!
I want to share our podcast "Grow This - Grow That", that we make for the dev community.
Vectorly launches a new series of episodes with Engineering Managers. In this season we touch upon such topics as Productivity, Growth, Leadership, Motivation & Retention in engineering teams.
Here's the link to the podcast for you to check it out!
Today I want to tell you more about our new episode. Our 3rd episode is definitely special. This time we invited Engineering Leaders from Y Combinator Top Companies - André Luís (GitLab), David Stanley (Webflow), Andrey Rebrov (Scentbird). Each one of our guest is the true specialist with extensive experience in software development and engineering management.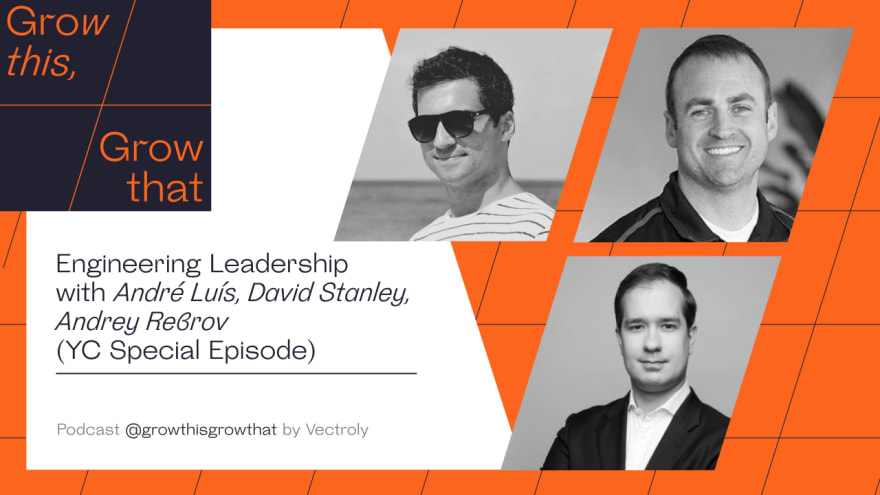 In this episode, we discussed Leadership in Engineering Teams. We talked about how to become a great leader for your team, what skills are required to become one and how to lead your team to a higher performance level. Our guests kindly shared their own experience in building the culture of trust and becoming the leader in their teams.
Please Listen & Subscribe!
Anchor
Spotify
Breaker
Apple Podcasts
Google Podcasts
Enjoy listening!