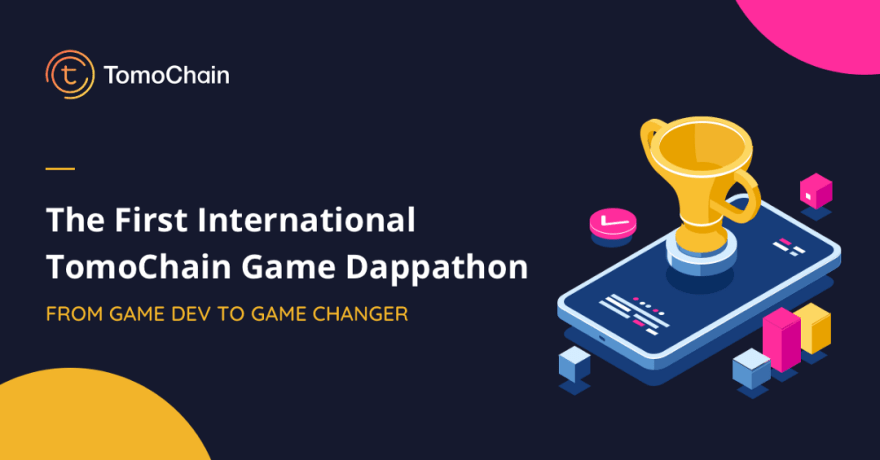 In 2018, the dapps market generated 6.7 billion in revenue. Over 30% of them were gaming dapps (source: dapp.com)
TomoChain is highly supportive of developers joining the blockchain movement, and introducing them to dapp development.
We are hosting our first international game focused dappathon, where anyone, from anywhere in the world can join.
What you should know about this competition:
Win a share of 20,000 USD in cash prizes
Have your game judged by gaming and blockchain industry leaders
Be amongst the first to build a game on the TomoChain blockchain
This contest is international, you can enter from anywhere in the world
Three rounds of submissions, the first submission deadline is 15th April
Competition format
The goal is simple: building a working game on the Tomochain Blockchain.
There will be three 3 rounds of submissions, applications are open from today and the deadline is one month away on April 15th. The second round runs from 15th of April to 15th of May, and the 3rd round is 17th of May to 15th of June.
Winners and prizes will be awarded for each round, and all winners will be invited to a showcase event in July.
You can visit the official competition page here for details, weekly updates, and to register your interest.
Are you a Developer?
Do you have questions about this competition?
Join our game contest channel on Discord (#gamecontest), our team will support you in the next steps of building your first blockchain game
Interested in this event?
For media, sponsorship or other enquiries, you can reach me here:
Telegram: @jakepang
Email: jake@tomochain.com
*Prizes will be awarded in TOMO, as per the USD equivalent.