Black Friday/Cyber Monday Mega Sale Season is here and so are the exciting deals..!!
Grab your favorite premium admin templates at 25% OFF. 🤩 Yes, you heard it right..!! 25% OFF, Just Apply The Promo Code: BLACK25OFF. Isn't it the best deal..!? 💥
Well, Following are our best premium admin templates, that you can grab while the deal is on.
Note: LIMITED FOR 100 USERS ONLY
Here is the sneak peak of our latest premium admin template. Have A look...!!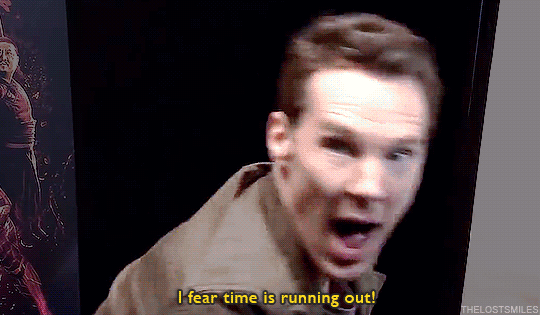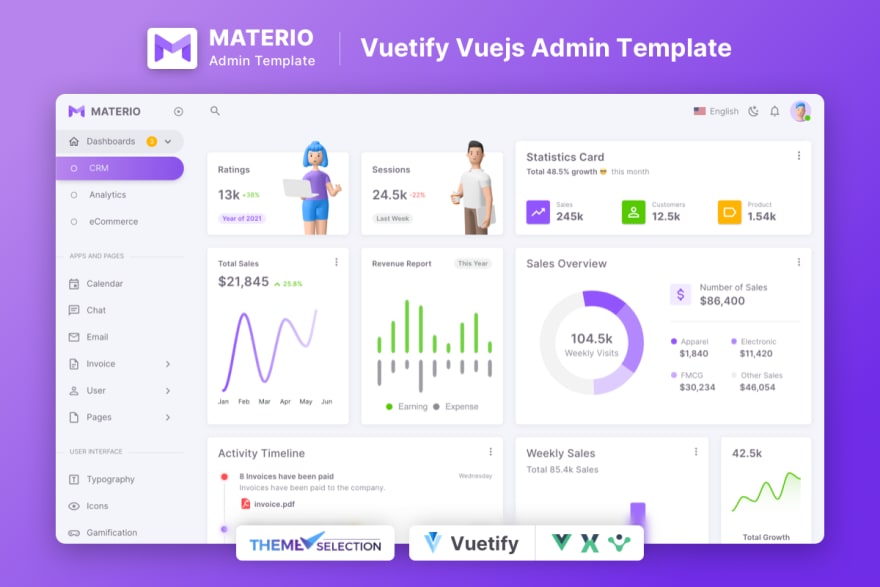 Materio Vuetify Vuejs Admin Dashboard Template – is the latest most developer-friendly 🤘🏻 & highly customizable✨ VueJS Admin Dashboard based on Vuetify. If you're a developer looking for a professional Vuejs Admin Template enriched with features and a highly customizable look no further than the Materio Vuetify Vuejs admin template🤩 . Besides, the highest industry standards are considered to bring you one of the best VueJS admin templates that are not just fast🚀and easy to use, but highly scalable. Offering ultimate convenience and flexibility, you'll be able to build whatever application you want with very little hassle.
Materio also offers invaluable features that aim to help you create premium quality single-page apps exactly as you imagine them🤘🏻. Furthermore, this vue admin template comes with unique and useful tools such as fuzzy search, Dark, Semi-Dark & Bordered layout options, Advanced cards, and Charts. In addition, it offers amazing features as follows.
Features:
Pure VueJS, No jQuery Dependency
Created with Vue CLI
Utilizes Vuex, Vue Router, Webpack
Code Splitting, Lazy loading
JWT Authentication
Access Control (ACL)
i18n Page
Multi-lingual Support
2 chart libraries
3 Dashboard
SASS Powered and many more.
To get this template at 25% OFF Apply The Promo Code BLACK25OFF
Also available in Laravel Version:

This Black Friday Adobe has offered discount of 40% on their Creative Cloud. It is a collection of 20+ desktop and mobile apps and services for photography, design, video, web, UX, and more. Using it you can take your ideas to new places with Photoshop on the iPad, draw and paint with Adobe Fresco, and design for 3D and AR.
slides help to create highly optimized, fast and mobile friendly websites.
To take advantage of Slides' 30% off discount, use the code "BLACK". Offer Valid till November 30, 2021.
To get this offer Apply The Promo Code BLACK
Check Zyro's builder and take advantage of their Black Friday offer! With code ZYROBF users can save up to 86% and get online for just $1.71/month. Plus, with all annual plans, users receive an additional 3 months and a domain for free.
The offer is valid till 7th December, 2021.
Create websites online using the Startup Bootstrap builder. It's a fast and easy way to get your business online with pre-designed blocks.
They have offered their customers a 30% off discount this Black Friday sale. The offer is valid until November 30 and can be avail by using the code "BLACK."
To get this offer Apply The Promo Code BLACK
Vue School is offering an amazing Black Friday discount this year. Get 40% off a premium plan! At Vue School, you'll learn Vue.js and modern, cutting-edge front-end technologies from core-team members and industry experts with premium tutorials and video courses.
This black Friday Get 50% Off on a Laracast subscription. Offer Valid till 27th November 2021.

Mockplus is a one-stop design and collaboration software that helps designers, developers, and product individuals and teams create the best UI/UX together in one app, with automated handoffs. Besides, to celebrate this year's Black Friday, Mockplus provides the best offers for teams of 3, 5, 10, and more users, up to 72% OFF, AS LOW AS $3 per user per month. The offer is valid till December 15th, 2021
This black Friday, you can save on the Latest Web Development & Programming Courses as low as $9.99. Thus, You can save up to 93% Off on web development courses. The offer is valid till November 26, 2021
Beaver Builder is a flexible (and trusted) drag and drops WordPress page builder. This tool also allows you to save valuable time and money building mobile-responsive WordPress pages. Besides, it lets you easily create page layouts, all from a front-end view of your site and without touching a line of code. The offer is valid till November 29th, 2021
Mailpost is an essential tool for anyone who utilizes email marketing in their business. You can use Mailpost to send each of your email campaigns quickly and efficiently and also customize them completely to your liking. If you choose to create one from scratch, the email marketing template site offers you a variety of templates to choose from.
Offer available till 30th November 2021.
To get this offer Apply The Promo Code BLACK
Unspam is a professional email spam tester and heat map prediction website. The checker will screen any email for the following: Domain Blacklist, IP Blacklist, SPF, DKIM, DMARC, Reverse DNS, Accessibility, and other helpful tools.
Unspam has offered 30% Off on this black Friday. Offer valid till 30th November.
To get this offer Apply The Promo Code BLACK
Here you'll get to learn different courses related to web development. As the black Friday sale is ongoing you can save upto 40%.
With access to Pluralsight Skills, you'll benefit from a technology skill development experience that's tailored to the way you learn best, so you can keep your skills current and build expertise faster.
Offer Valid till 29th November 2021.

Weblium is an effortless website builder that helps create a landing page, a personal website or an online store without any help from designers or programmers.
More than 300 free website templates from professional designers with options for personal customization
A flexible page editor with 200+ pre-made blocks
A perfect pop-up constructor at no extra cost with an option for precise individual adjustments: elements, triggers, UTM etc.
A possibility to open an interne
Weblium is offering 25% OFF on this black Friday. The offer is valid till 30th November 2021.
You can get this offer by applying the promo code: WBF25OFF
Get access to courses in Python, JavaScript, HTML, and more.

If you want to learn essential data skills like SQL, Python, Pandas, and Data Science, Datacamp is a great place and this deal can be a great one.
The offer is valid till 27th November 2021
Get an exclusive 90% off discount for a bundle of 10 premium themes based on the Tailwind CSS, Bootstrap 5, React.js, and Figma technologies which include over 243 example pages, thousands of UI components, and hundreds of advanced plugins like charts, calendars, maps, and more. Visit our special Black Friday page and grab your deal before the limited 150 orders are gone.
---
You like them right? Well, don't wait further and grab them before the deal ends...!!🏃🏻‍♂️🏃🏻‍♂️
---
Freebies For You…!!🎁
Happy Black Friday…!!😎