Suppose you want to spin up an application without worrying about configuration of deployment settings like virtual machine instances, storage or network settings, google cloud marketplace is what you are looking for. However, you can modify many of them before the launch.
You can visit this website and search for your application. https://cloud.google.com/marketplace
The marketplace also contains third-party enterprise applications that might be billable, for example MongoDB cluster.
The billing model would go like GCP RESOURCES CHARGES + APPLICATION CHARGES + TAXES = AMOUNT TO BE PAID, you will have to at least pay for the GCP resources you are using and some applications can be free of cost.
Note For paid applications, you will see the estimates (excluding networking costs since those will vary based on how you use the application) of their monthly charges before you launch them.
No more talks, let's "host a ghost blog using cloud marketplace"
Select your project from GCP console and goto, https://console.cloud.google.com/marketplace/browse
Browse wordpress and click on "Ghost"
So if you want to check the pricing, you can scroll down and see the detailed pricing schemes. Then click on Launch button
I have selected free tag, so here I would have to only pay for the GCP resources only
See how effectively you can configure your application. Select the options as per your needs, scroll down and hit "Deploy"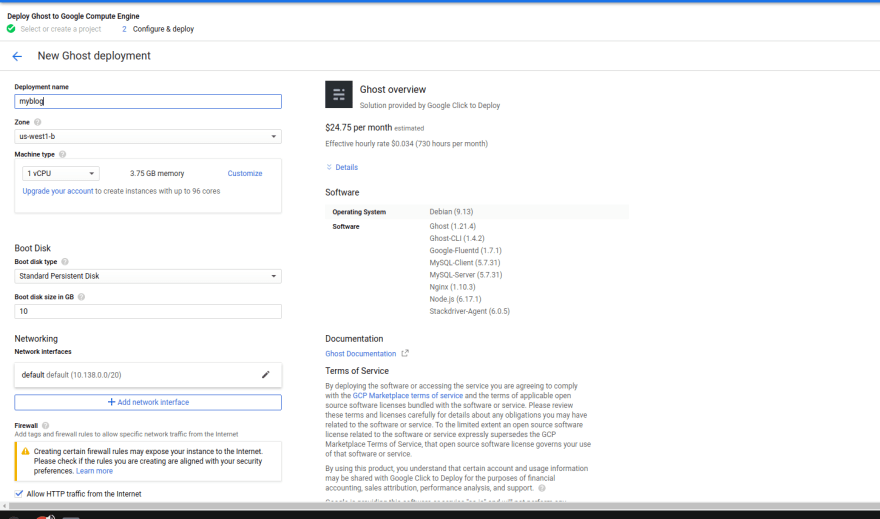 Wait for google to setup the application for you. Use the Deployment Manager to see the status of the deployment
After the deployment, you can configure the application as per your need
This is the at least you need to do to run the application :P
The best thing is, if you want to login the server or want more information related to deployment, google always backs your support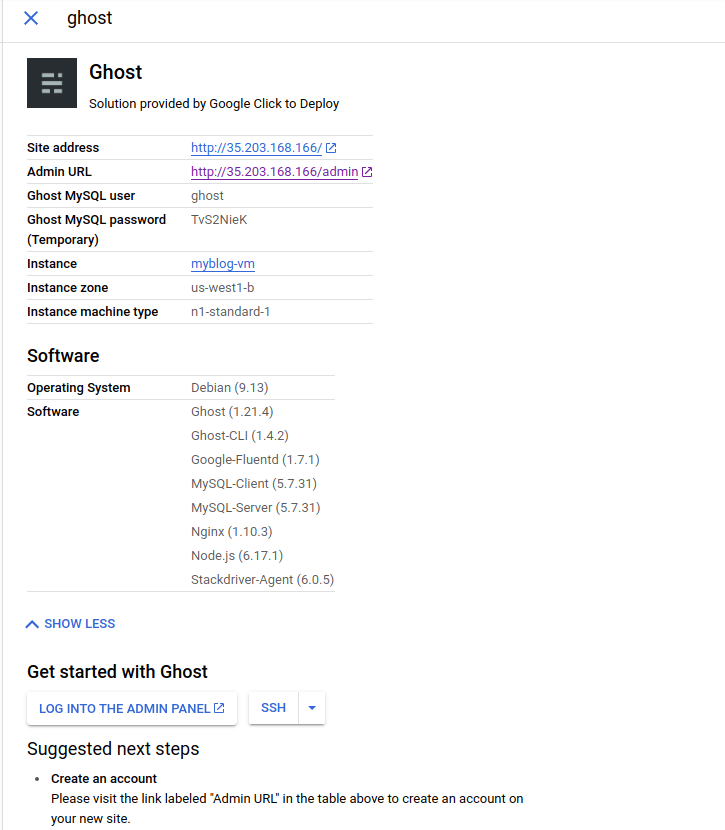 I am waiting to see what have you deployed using the marketplace and how you are using it. Hit me up at the following