I decided to write this opinion post because it is a topic we have always discussed. Our daily dose of "Tech Drama" gives us happiness and pleasure, but sometimes it also gives us bad feelings, such as sadness, madness and anger. What happens with the Developers in social media? (Maybe the question is "What happens with the people in social media?" and not only developers, but let me try to write this post in the context of my area.)
There is a daily competition to have the highest number of followers, be an "Influencer", and have a monetized life, which is fine, but remember,
"With Great Power Comes Great Responsibility" Uncle Ben - Spider-Man.
We have developed an addiction to creating, consuming, and sharing magical recipes. The tech community is full of headlines similar to "Learn to code in one day", "Make a lot of money programming", "Unlock your inner programmer", and "With my infallible programming course, you get a job in IT even if you have no experience", the most recent one "Become an AI expert" and don't get me wrong, it's not that these courses are rubbish or that it's impossible to reach what their titles promise, it's instead that in my opinion lately we only have that kind of posts and that forces us to do research for quality content and the decision of where we are going gets complicated.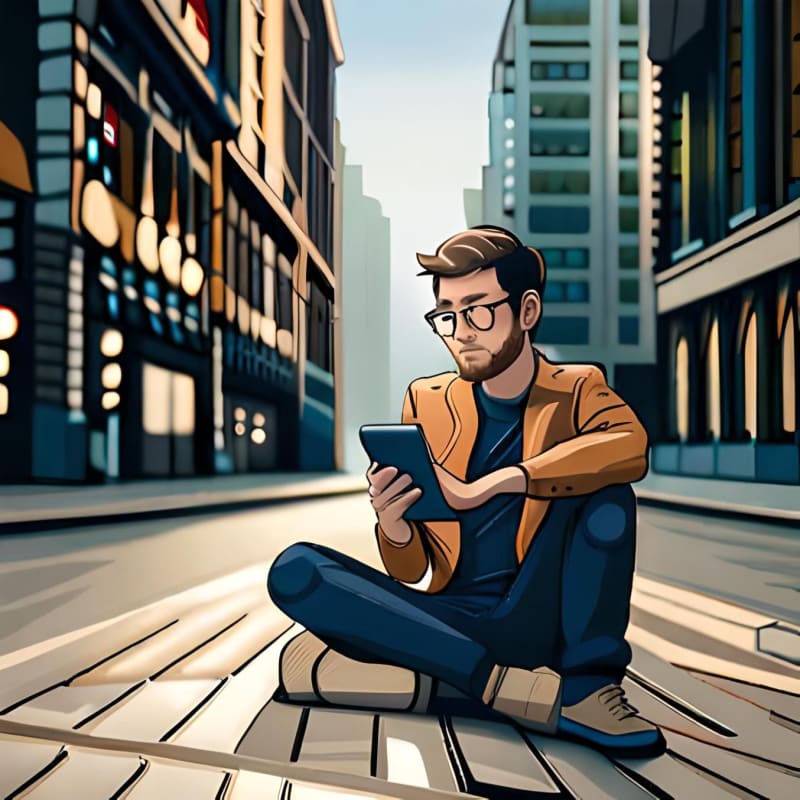 What are some of these dangers?
For a person who is starting in the world of programming:
Information overload: Social networks have a lot of programming-related content, but not all may be relevant or accurate.
Misinformation: Social networks are also home to misinformation and fake news.
Distractions: Social networks can be very distracting and may make it difficult to focus on learning programming.
While social networks can be a valuable source of information and inspiration for beginners in programming, it's essential to approach them cautiously and be mindful of the potential dangers that that environment provides. Balancing social media consumption with practice and learning from reliable sources is necessary.
For a content creator:
Plagiarism: Social networks make it easy for content to be shared and circulated without proper attribution or permission (in this point, please consider the legal clauses of plagiarism in your country).
Trolling and harassment: Social networks can be a breeding ground for trolls and cyberbullying.
Misrepresentation of content: Social networks can distort the context or meaning of your content.
Content saturation: The vast amount of content on social networks can lead to saturation, where your content may get buried or lost in the sea of information, making it challenging to gain visibility and build an audience.
Reputation management: Social networks can play a significant role in shaping your online reputation. Harmful or misleading content about you or your work may spread quickly, and managing your reputation may become challenging, potentially affecting your credibility as a content creator.
Well, okay... every environment and everything we try has its dangers. This post does not intend to discourage or ask you to delete your social networks. It is simply a door to analysis. How much of this environment does it contribute to me as a professional?
Damages I can tell you about
I have been a technology community member for about seven years, with 12 years of experience working in IT.
Disclaimer: I enjoy drama, and I enjoy being a troll a lot of times. I have been part of this more than I would like to admit.
But, hey, there are moments that I have witnessed that have not been pleasant. Although it is fun to participate in the conversation, blocking and being blocked from somebody else's circle sometimes makes me value personal relationships over virtual ones.
Many creators seek to have followers by generating low-quality content. Why? Because it is faster to create low-quality content than high-quality content why? Because there are many topics that you can spend talking about it over and over again. Also, some throw out a "spicy" question to stir up the hornet's nest and get more visibility.
People who try to make a continuous performance around "This programming language - insert any name - is the best! And everyone who doesn't use it is a fool."
Also, people start pitching fights with others because they have opposite ideas and bring all their followers to the battle.
"Don't take it personally", it's something that is repeated a lot by conflict experts, "they're talking about a language, not about you", "it's about content that is not related to you", and the typical excuse "It's the Internet". Indeed, I agree we cannot control the external environment. We can only control our reactions and behaviours in that environment. And that's why I'm writing this, for me, to remember that and give my time there a better use, for example:
Networking: Social media platforms can be a great way to connect and stay in touch with friends, family, and colleagues, especially those far away. Social media can also provide opportunities to meet new people and form connections.

Crowdsourcing and collaboration: Social media platforms can provide opportunities for crowdsourcing and collaboration, allowing people to work together on projects, gather information, and solve problems.

Career development: Social media can be valuable for your career development, allowing people to connect with potential employers, industry experts, and mentors. It can also provide opportunities for job seekers to find job postings and learn about new opportunities.
You can think of more uses with a good impact. Good luck browsing there.
Before finishing this post, I want to give you some advice. Keep in mind the number of people on social media vs the real people;
This planet has an approximate population of 8000 million.
Around 5160 of those millions have an Internet connection.
Around 300 millions of those use Twitter(as example).
And more than once the content creators who feel powerful do not even reach 1 million.
Stay aware of your reach and the impact you can make; that means remembering these numbers the next time you participate in a "Tech Drama". And also, as part of this point, consider the differences in a person's behaviour on the Internet and face-to-face. There are many. Let's think more about our actions in the virtual world, not for others, nor to maintain followers, but for our good and growth.
Thanks for getting here, happy Social Media interaction! if you read me, say hi!