If you are working in the technology industry, the chances are big you will be spending most of your time behind a screen. While most of us have been in lockdown for some period in the last year, I've discovered the importance of having off-screen hobbies.
While most of our favorite activities were canceled or much more difficult to partake in the lockdown, on-screen hobbies replaced them easily. Personally, I don't think I have ever spent this amount of time on Netflix, Amazon Prime, Disney, Youtube, etc. compared to previous years. Let's dive into why off-screen hobbies are so important, and why I would recommend having them!
Benefits of off-screen hobbies
The periods in my life where I have been struggling the most with productivity, motivation, and going out there all have one thing in common. In these periods I spent most of my time behind a screen, get zero to no physical exercise, and don't get a lot of exposure to the sun. This is from my personal experience, but if you look at the list of benefits I perceived:
Improves your health
Improves your sleep
Can help decreasing anxiety or depression
Improves your mood
All the points mentioned above can benefit from a little bit of extra attention, as this year has been tough for all of us.
Examples of off-screen hobbies
In the last year, I have discovered my love for Photography (while this is still a screen, I get some bonus points for being outside), cooking, and gardening. If you care to see more of these hobbies, follow me on Instagram. This is one side of me that will probably not be featured on this blog a lot.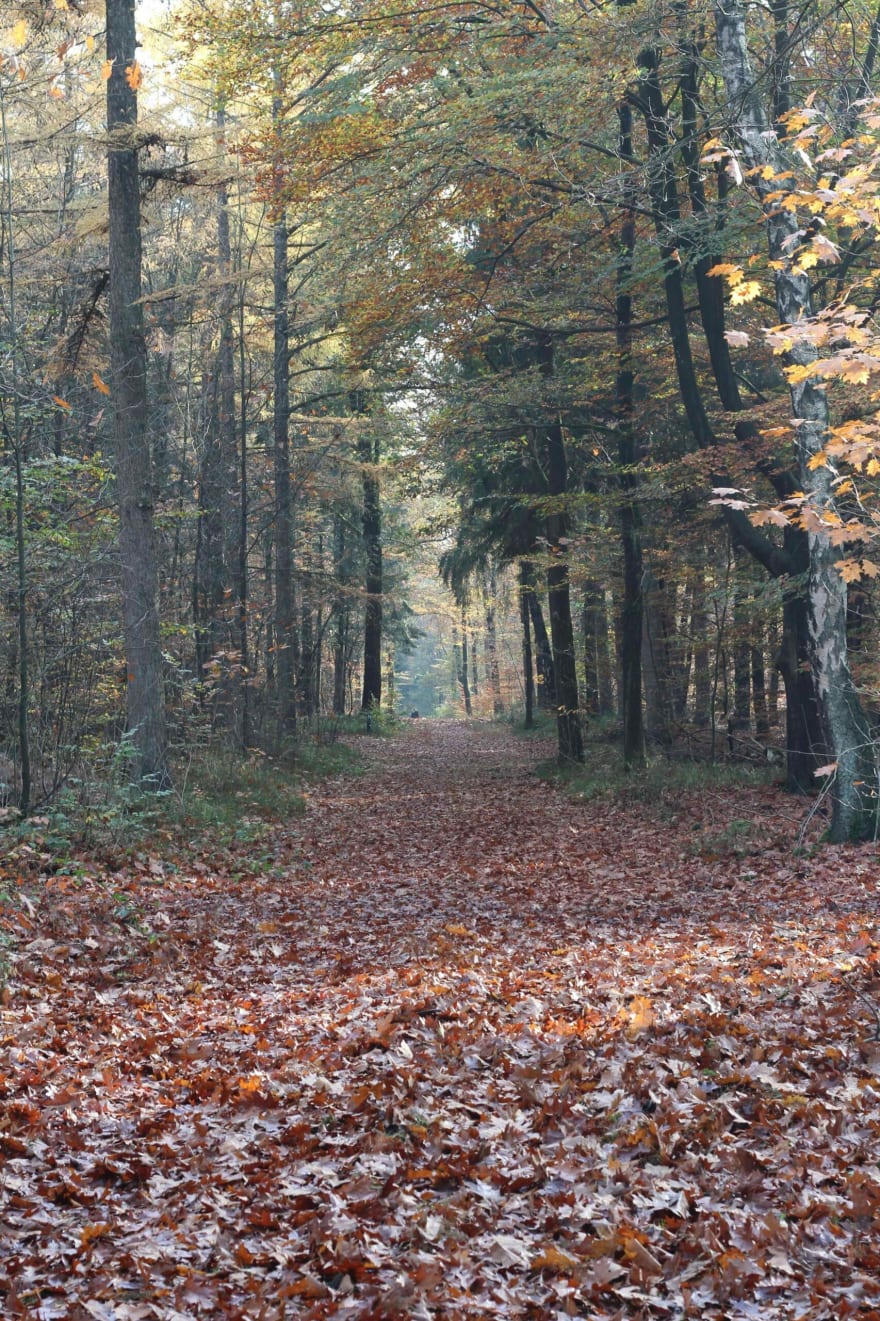 One of my favorite shots taken last Autumn
Even though I know that exercise is good for me, and I have exercised regularly in the past, this is still a point I am struggling with to keep doing regularly. Perhaps the latest book I am reading, Atomic habits can help me on setting a good habit of exercising regularly.
The list of off-screen hobbies you can try is almost endless. Take a walk or cycle through your neighborhood. One thing the pandemic has learned me is that you don't have to go far away to enjoy your surroundings. And even the smallest local villages have spots you have not discovered.
If you must insist on a list, here are a few personal favorites:
Photography
Cooking
Gardening
Walking or Hiking
Cycling
Writing
Reading
Picking up a craft
DIY
Become a plant parent
And many more..
Conclusion
If you are working in the technology industry you are probably spending a lot of time behind a screen. Off-screen hobbies can help you improve your health, help reduce stress and get some much-needed vitamin D. Did you discover any off-screen hobbies in the last year? Let me know in the comments down below!
If you liked this blog post, I recommend checking My favorite lessons learned from my 2020 reading list, or following me on Twitter.