Wondered on the GitHub IOS mobile app to check on some of my projects and stumbled upon the ability to add projects to lists. You can choose one of the predefined lists: "My stack", "Inspiration" and "Check Later". After selecting one you can also create custom lists of your choice.
This is similar to other products like Pinterest, Behance or instagram that allow you to bookmark interesting projects and organize them into lists.
Not sure yet how the lists will be represented later on, but a good guess will be that they will be listed on your profile page and you can mark some lists as private. Even following some peoples lists could be a great feature as-well :)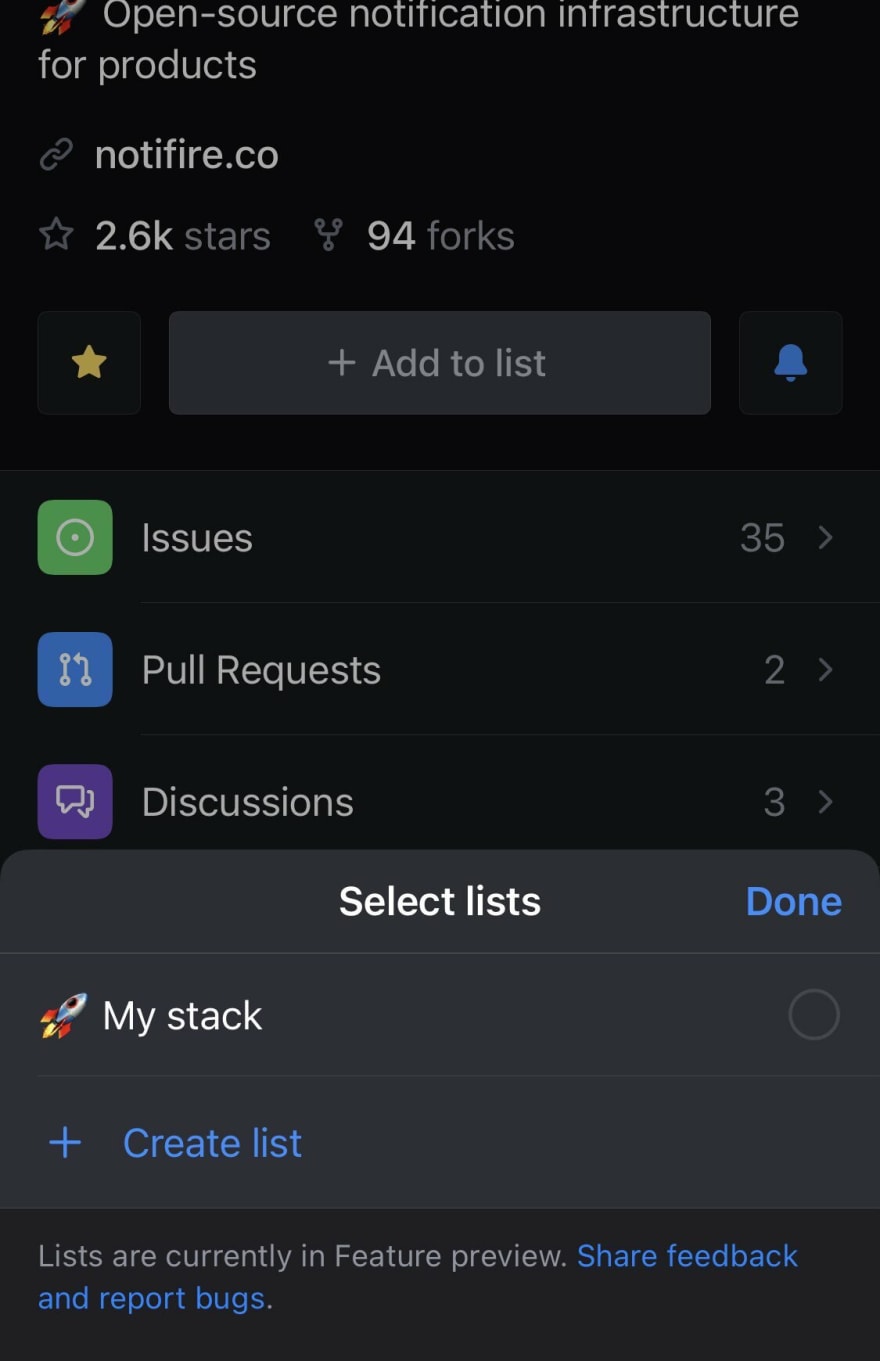 My first list entry was Notifire because that's where i've seen it first 😅
What projects are you going to add first and to what lists?