Looking back at 2022, I can certainly say that this year has been one of the best years of my life in terms of self-growth, learning, and productivity.
Tech Skills Gained ✅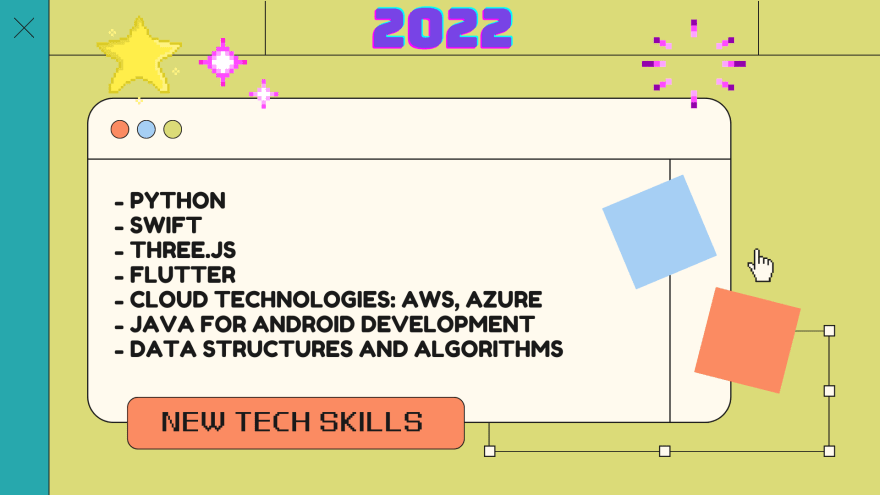 Cool projects I worked on
rwar - My static site generator
Exploit - A browser-based cybersecurity game built with three.js
Fragments - A cloud computing course project built with AWS tools
A Seneca College research project for automating the customer onboarding process using Optical Character Recognition (OCR).
Built multiple iOS and Android applications for my portfolio.
Open-Source Development 💻
I made some awesome contributions to these repos in the last 14 weeks.
Two most recent open-source contributions 2️⃣
1. My favorite repository: My-Photohub 📸
I began working on this repository a few weeks ago as an internal project of Seneca College. As someone who loves photography, I knew I had to contribute to this.
The issue: GitHub Action to Generate Website and Commit to Repo
The solution 💡
This issue required me to work with GitHub Actions and what I had to do was use the images uploaded by the users and generate a website for them using GitHub pages.
2. Risky contribution: Flutter 🔵
Flutter is an open-source UI software development kit created by Google and is used to develop cross-platform applications for Android, iOS, Linux, macOS, Windows, Google Fuchsia, and the web from a single codebase.
I took a huge risk making this contribution to Flutter, but I knew it was a very useful one and the biggest I have done. I wanted to step way out of my comfort zone to do something, unlike anything I had done before. At first, I did not think I would end up contributing to Flutter as I was just simply experimenting with the issue I was thinking about. After about four days of work, I figured it out. But of course, the pull request was not so smooth, and tonight I discovered I still have some failing tests which I need to address promptly.
A little bit of backstory... 📽️
This summer, I was working as a research assistant at Seneca College for their industry partner which is an exciting startup in the vehicle renting industry - similar to Turo.
I had to do a lot of research for an efficient and automated customer onboarding process for them as it was their number one priority.
Their mobile application was built using Flutter and I found myself looking at a lot of Flutter code. Even though I was not directly involved in building the mobile application, I was required to quickly learn Flutter and therefore, Dart which is the language used by Flutter.
The Issue 📝
I took a big risk and filed the issue myself before working on it! So, how did the idea come about?
As I was browsing through the 5000+ issues currently filed on Flutter, it felt intimidating. I was not being able to find the right issue to work on. I tried working on one and it was going nowhere. Then, I had this sudden aha moment after reading many issues and thought, why don't I just file the issue myself that I was thinking about and work on it? I had seen many others do the same.
The issue was filed by me as a new feature request.
The Solution ✅