The third annual Apex Developer Summit was the biggest yet. Held in collaboration with the XRP Ledger Foundation, this event brought together an impressive gathering of over 400 blockchain developers, validators, and XRPL community members in the heart of Amsterdam at the Leonardo Royal Hotel.
Over three days, Apex 2023 featured a lineup of more than 60 speakers, delivering profound insights into the XRPL ecosystem's present and future. From discussions on DeFi, CBDCs, Decentralized Identity and interoperability to exploring the core XRPL infrastructure, attendees were immersed in all things XRPL. The community was even treated to an after hours party, enjoying a set from globally renowned DJ, Oliver Heldens.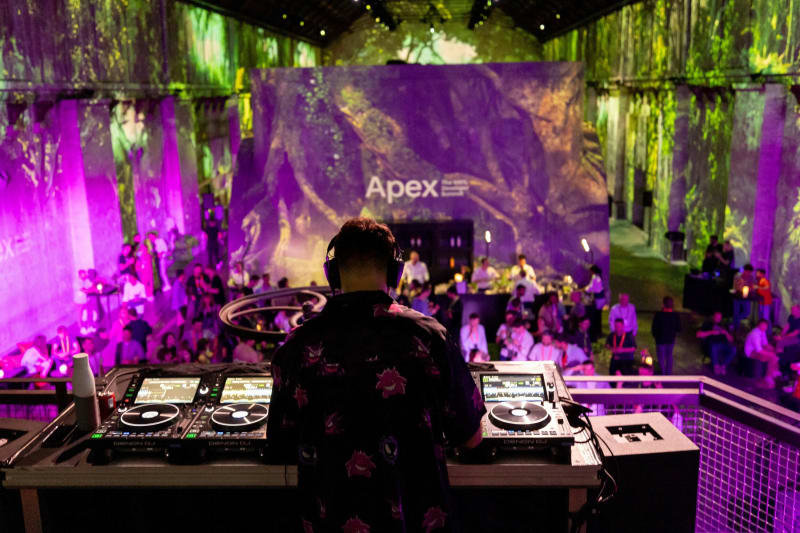 1 - XRP's Non-Security Status Empowers Developers on XRPL
A recurring theme throughout Apex 2023 was the notion of building with confidence on the XRP Ledger. With XRP's clear legal status as a non-security in the United States and several other jurisdictions worldwide, developers and entrepreneurs found themselves arriving at the event with fresh energy.
This legal clarity eliminates ambiguity, assuring builders that they're operating on a blockchain with a native asset trusted by developers, exchanges, and end-users. It paves the way for builders to continue working resolutely on their projects, and this was palpable in the exchange of ideas at Apex 2023.
2 - Education, Innovation and Collaboration are Rapidly Increasing
Apex 2023 was not just a platform for insightful discussions but also for exciting revelations. The XRPL Accelerator culminated in an on-site Demo Day that saw some of the most exciting projects in the space outline their progress and partnerships so far. NIR-Watchdog outlined their capability for traceability and auditability through utilizing NFTs. CornerMarket offered an overview of the international growth the project has enjoyed in both the US and Colombia, exceeding the 1,000 user mark. GemWallet offered an insight into how they intended to set themselves apart in a competitive landscape with innovative developer tooling and unrivaled transaction fees. VerifyEd set out how they are tackling recruitment fraud head on having onboarded over 160 global institutions already. These are just some among a host of other projects that offered an insight into their exciting progress.
In an earlier session the XRPL Plugin Workshop invited developers to build their own XRPL feature. Senior RippleX Software Engineer Mayukha Vadari led participants through a hands-on session allowing for questions and guidance throughout their experience. Participants set about learning how a plugin works and enacting their newfound expertise.
The Learning Zone also offered a hub for newcomers to enjoy a 3D learning experience. The segment brought an interactive experience where developers could scan the screen to load their testnet wallet to make a transaction and purchase XRPL swag, showing the ease of a transaction on XRPL.
3 - The Future is Bright for the Web3 Community on XRPL
The keynote lineup at Apex 2023 was not to be missed, featuring luminaries within the XRPL community. Notably, Ripple CTO David Schwartz delved into the XRPL's past, present and future, highlighting new developments such as Automated Market Maker functionality and outlining core ledger updates.
Scott Branson and Thomas Silkjaer of the XRP Ledger Foundation provided insights into the Foundation's roadmap, unveiling the impact of becoming an associate member of the Organization of Southern Cooperation (OSC), and highlighting important milestones for decentralization within the ecosystem. David Chreng-Messembourg, the founding partner at LeadBlock Partners offered an overview of the broader market and how structural winners begin to emerge even within difficult circumstances.
Aaron Macdonald, the founder of multiple metaverse companies, joined Yana Novikova for a fireside chat on the intersection of AI, Web3 and the metaverse. Aaron outlined how the Root Network is designed to directly help empower developers building on the XRPL. David Bchiri, the founder of XRPL Commons, offered an introduction into the significant work his organization is doing in educating and supporting developers within the space to begin their journey on the XRPL.
For more information regarding how you can become a part of the XRPL community check out our most recent Block Stars episode 'Building Communities in Web3.'
Apex: A Beacon of Learning and Collaboration
Apex is more than just a developer summit, it's a testament to the XRPL community's unity, vision and ambition. It's a space where builders come together to learn, share, and celebrate the transformative potential of the XRP Ledger. For those unable to attend Apex in person, day 1 and day 2 were live-streamed, fostering real-time global interactions within the broader XRPL community.
With XRP's legal clarity, the Ledger's robust infrastructure, and the community's collaborative spirit, you can build your blockchain future with unwavering confidence. Stay tuned for more updates and join us on the XRPL journey.
For further updates on Apex 2024 and to stay connected with the XRPL community, follow @RippleXDev on X and join the XRPL Developer Discord.