Hi everyone,
How many times you felt lost in the AWS Console? All the services, regions, and suboptimal UI make using AWS troublesome.
Built-in search also doesn't help. Often in returns irrelevant results and most importantly, it's not context aware, it knows nothing about your resources.
I decided to solve this problem and created this:
✨ CloudTempo - Fast & Smart Command Bar for AWS Console ✨
Rafal Wilinski

✨ Integrated nicely into the console

🚀 Blazing fast

🌍 Cross-region indexing

🎹 Contextual menus (e.g. show Lambda's traces, logs, etc.)

🪄 Smart region switching

So far, works with Lambda, DDB, S3, Cloudwatch, and CFN. What else should I add? IAM? EC2?

twitter.com/rafalwilinski/…

16:04 PM - 12 Sep 2022

Am I the only person annoyed by the fact that search in Amazon console is almost useless? Decided to do something with it - create a personalised, self-hosted, serverless resource search. imho AWS needs proper CMD+K desperately. Would you use it? https://t.co/KHlcajnUid
CloudTempo lets you:
Quickly find your AWS resources:
Even if you're not sure what's the name; fuzzy matching included: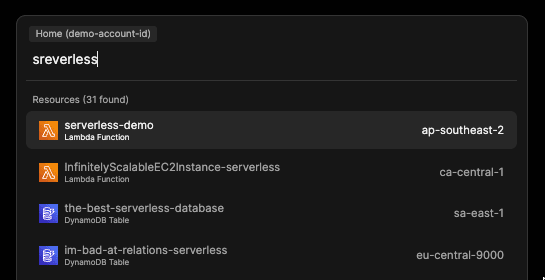 Use query language to precisely find that pesky resource: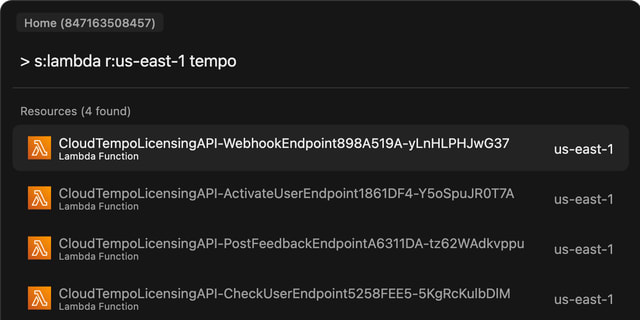 And much more!
CloudTempo is available for Chrome and MS Edge.
Learn more about it here