VirtualBox provides various function with Host Key such as switching between host and guest or taking screenshots.
The default of Host Key is "Right Ctrl", whereas some keyboards don't have the key.
In such a case, we can change the mapping with Keyboard Settings in Prereferences:
Just focus on the "Shortcut" area of "Host Key Combination" and type the key which you want to set as Host Key.
Besides, when you have run the virtual machine already, it's still possible to configure it by doing right click at the right bottom of the guest window: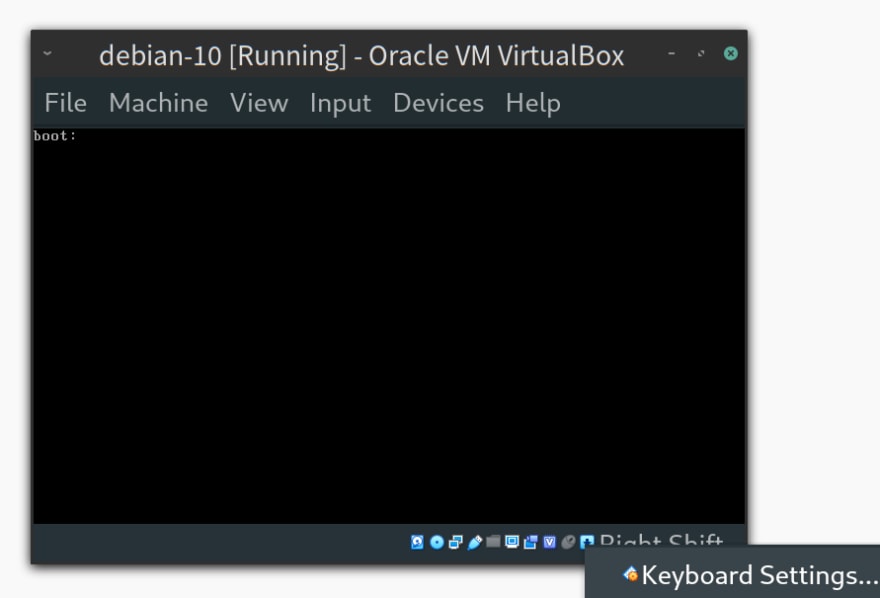 Thank you for your reading 🦔
Happy computing.
Posted on by:
An ICT designer/developer and a security monk. "With a cool brain and a warm heart", I am challenging unsolved problems in our society. I use OpenBSD/Rust/etc.