You can complete any of these certifications free of cost:
If you are a student
Go to this website
Then this one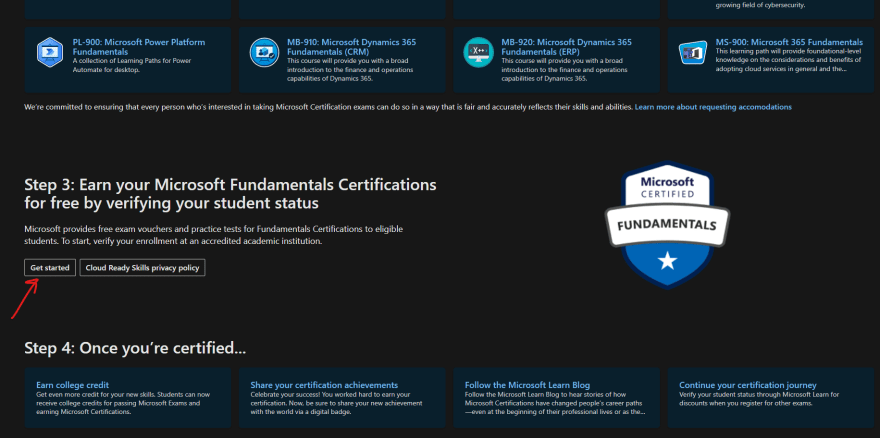 You can find the 8 certifications you will get for free.
Now sign in and verify your student status.
Then go to Review your student status.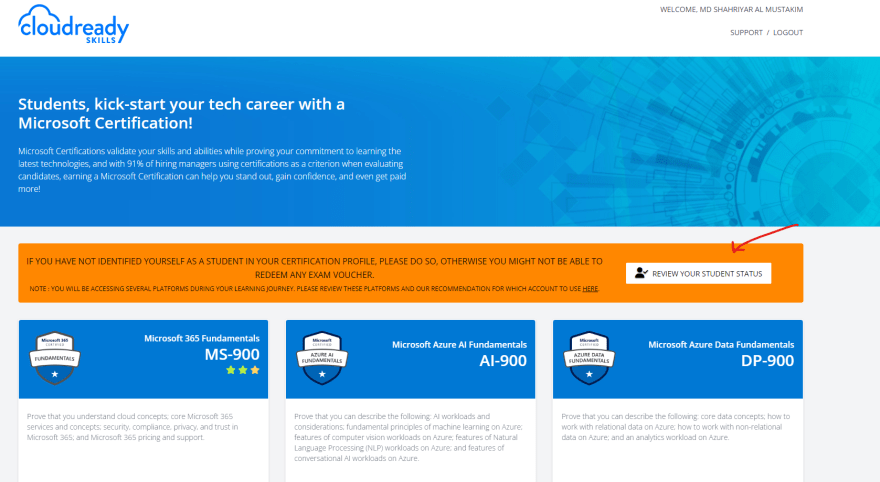 Provide your University provided .edu mail here .
If you don't have the .edu mail, provide documents . Your application will be approved within a few days.
You might not get a mail from them.
So, come back within 1 or 2 weeks and press the "Review your student status" again. Now you will see this.
Then just start learning from any of the certification content and after you complete all the steps, you will get your certification voucher.
Let's see what is inside.
Although if your forget to take the voucher, they will mail you.
For Job Professionals
Go to the Microsoft Virtual Training Day website
All of these topic include those 8 certifiactions.
You just need to check events and their benefits. For example, lets check Azure one.
These basically covers AZ-900, AI-900 and DP-900.
Lets check AI Fundamentals session.
See! The AI-900 is free of cost if you attend the sesion.
Some sessions might be for 2 days. For example, Fundamentals for Azure.

You have to attend both of these days to get a voucher.
Assuming you attended those session. Now you have to wait for 3-5 days. You will get a mail that your account has got a voucher.
Note: They will not give your any voucher code.
If you go to schedule the exam for which you got the voucher, you can easily see that, you have a voucher there.
Assuming you have got the AI-900 voucher , you go to the Microsoft Certifications page and login.
Then search this exam.
Then schedule with PearsonVue
So under this section , you will find the discount of 100% free exam .

Surely for this, your mail should be the same . That means you need to use the same mail for exam scheduling and event attendance.
Done!
For preparation, you may follow these YouTube videos
for AI-900
Azure AI Fundamentals Certification (AI-900) - Full Course to PASS the Exam
For AZ-900:
AZ-900 | Microsoft Azure Fundamentals Full Course, Free Practice Tests, Website and Study Guides
for DP-900:
Azure Data Fundamentals Certification (DP-900) - Full Course to PASS the Exam
for SC-900:
Microsoft Security Compliance and Identity (SC-900) - Full Course PASS the Exam
etc.
Enjoy your journey.
▶️ You can connect with me here:
LinkedIn: https://www.linkedin.com/in/mitul-shahriyar/
Twitter: https://twitter.com/mitul_shahriyar
YouTube: https://youtube.com/@mitul_shahriyar
GitHub: https://github.com/mitul3737
Dev Community: https://dev.to/mitul3737