A few weeks ago I had the chance to read the this book.
I would like to share with you my feelings.
The authors
I don't know the authors directly but after a quick search on LinkedIn I can safely say that they are very well prepared on this topic.
Both are Microsoft Certified Trainers and have a lot of experience on Microsoft 365 as well.
Gustavo Moraes is a CEO of a company and Douglas Romão is a Microsoft MVP since 5 years.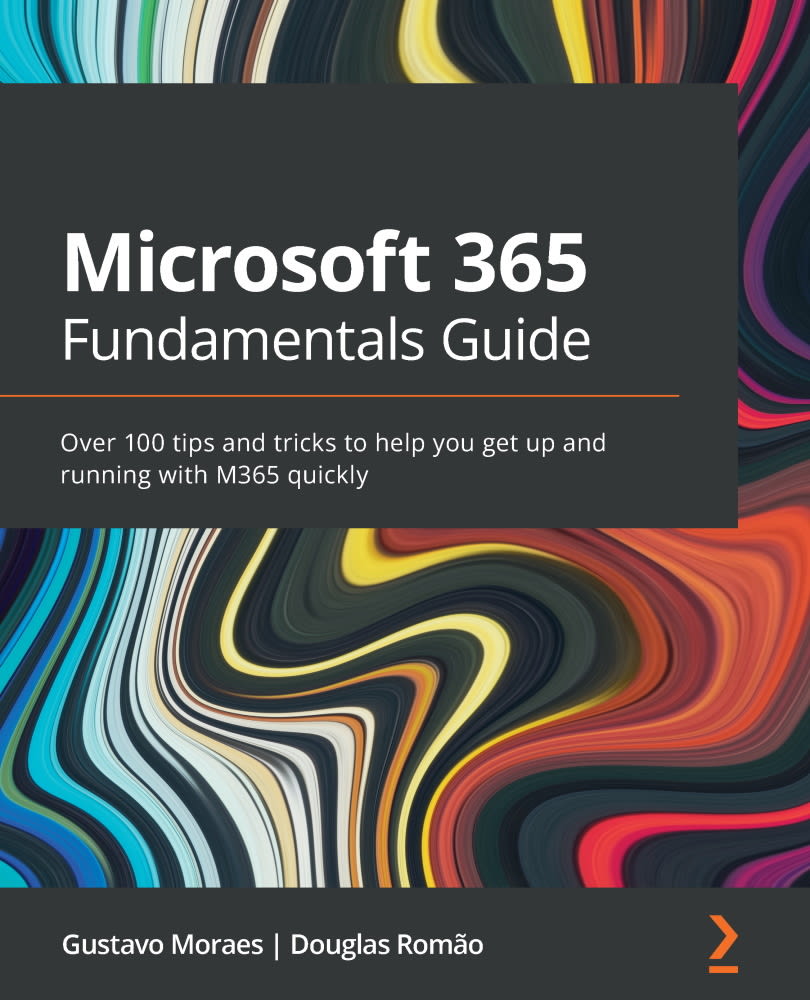 Summary
This book is a compendium of recipes to start to work with Microsoft 365 take advantage of most of the services that are prensent on the Microsoft suite.
It's a good starting point if you are new to Microsoft 365 but even if you are a long-time user it's good because there are a lot of sections not commonly used.
This is the table of contents:
Licensing Microsoft 365
Organize and Finding Information with Microsoft Delve
Workplace and Personal Productivity with Microsoft MyAnalytics
Staying on Top of Emails and Calendars with Microsoft Outlook
Taking and Sharing Notes with Microsoft OneNote
Working from Anywhere with Microsoft OneDrive
Collaboration and Ideation with Microsoft Whiteboard
Microsoft SharePoint Online (SPO)
Working Together with Microsoft Teams
Managing Projects and Tasks with Microsoft Planner and To-Do
Doing More with Microsoft Power Automate
Power Apps
Getting Information Using Microsoft Forms
Visualizing Data with Microsoft Power BI
QuickStart Excel, Word, and PowerPoint
My evaluation
I can only recommend reading this book to a new user but to a long-time user of Microsoft 365.
It's not important to read all the sections but you can focus your attention just on what you need or what do you want to use in the future.
Conclusion
You can find this book directly on the Pack website here or on Amazon here