Game Off is a "game jam" or hackathon of sorts that has been running for a decade now. Participants have a month to create a video game from scratch based on a theme and then rate and review each other's entries. It's a great experience whether you're building the games, or just playing them 😅
Here are five of the highest-rated entries from the latest Game Off that were created with Godot - one of my favorite open source projects on GitHub. They're playable in your browser and downloadable for Windows, macOS, and/or Linux.
Knight In Shining Armour 🗡
Play · View source · Read reviews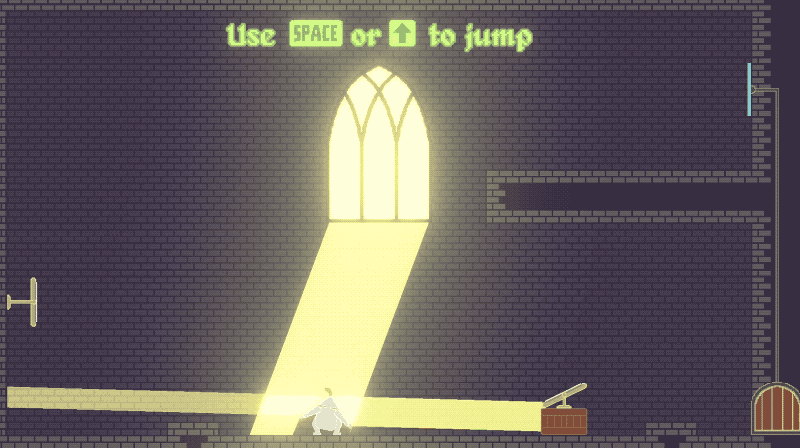 Left a bit. No, right a bit. That's it. Knight in Shining Armour by @marc-jones is a unique platformer - winning 1st place in the Innovation category - where you'll need to put your shiny coat of armor to good use and reflect on your movement choices.
Fair Squares 🟦
Play · View source · Read reviews
It's fair to say that the blocky graphics on @kinda-nice's Fair Squares are quite intentional. While you may think it skimped on graphics, it definitely made it for it gameplay - coming in 2nd place in the Gameplay category.
Graveyard Shift 🪦
Play · View source · Read reviews
There's a graveyard disturbance. You're going to have to put in one hell of a shift to prevent these monsters escaping in this deck-building board game from @cgsdev0 and @cassidygroenendaal. You'll definitely be seeing this on my next spooky game jam game post on on the GitHub blog this Halloween!
Stomper 🥾
Play · View source · Read reviews

@diego-escalante's Stomper lives up to it's name. Jump through challenging levels and stomp on the baddies. Don't let the 1-bit graphics fool you - this took 6th place in Gameplay category!
The Adventures of the Heroic Fox 🦊
Play · View source · Read reviews
What does the fox say? Quite a lot it turns out. @krasi070's Adventures of the Heroic Fox was awarded 2nd place in the Graphics category. In addition to the beautiful graphics, the well-written dialog, humor, and fun fighting mechanic make this a delightful experience all round.

If you've been meaning to check out the Godot game engine these games are great to clone and dive into the code. Or just play them while you're supposed to be working, studying, doing your chores, or waiting for Godot 4.0!
Interested in building your own game with Godot? Dive into the docs to get started.