1. Screenshot Shortcut
The default when taking a screenshot is to save it, but most often we want to just send it to someone right away so to make things easier, change the shortcut to:
⌘ Cmd + ⇧ Shift + 4
Go to System Preferences -> Keyboard -> Shortcuts tab
---
2. Speed of Mouse Cursor
The default speed is too slow in my opinion, change it to your liking, he is mine 🙂
Go to System Preferences -> Mouse
---
3. Speed of keyboard Cursor
The default here is also slower than what I prefer.
Go to System Preferences -> Keyboard
---
4. Untick the fn Option
This option will remove the need for pressing the fn key with one of the F1, F2, F3.... keys.
Most often I use the F2 key to change variable names in VsCode.
Unfortunately, this only works for an apple keyboard, not external ones.
Go to System Preferences -> Keyboard
---
5. Text Replacements
Save time by putting your most frequently used phrases here.
My favorite is the email one :)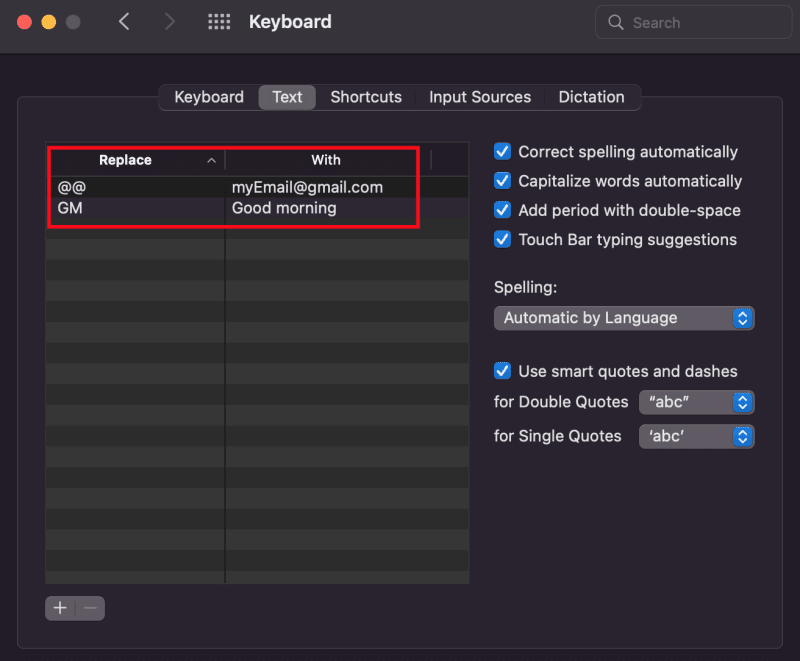 Go to System Preferences -> Keyboard -> Text