Extension : Extensions are software programs, built on HTML, CSS, and JavaScript that enable users to customize the Chrome browsing experience.
1.Wappalyzer: Wappalyzer is a technology profiler that shows you what websites are built with and it also shows you the Framework technologes.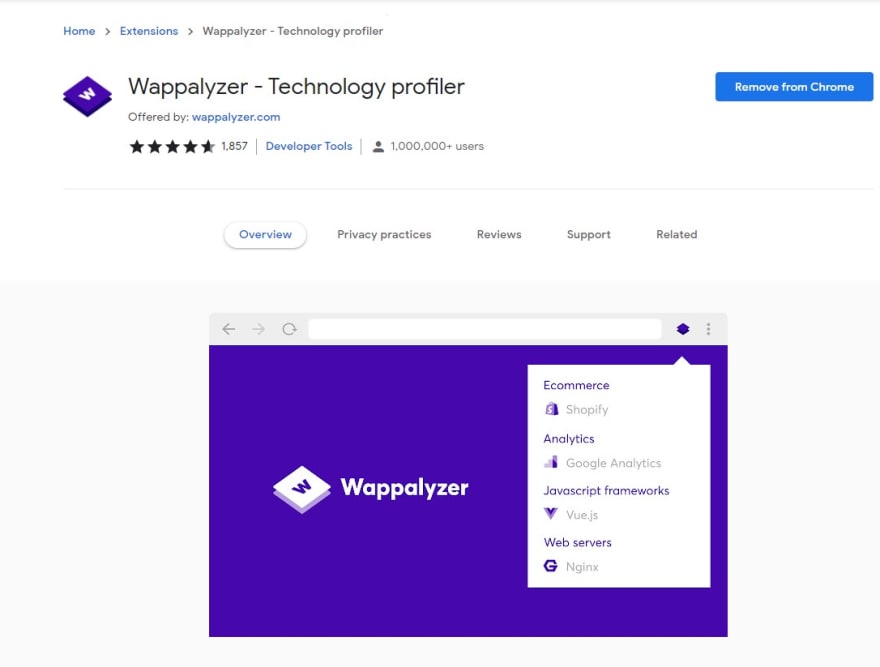 2.OneTab: When find yourself with too many tabs, click the OneTab icon to convert all of your tabs into a list. When you need to access the tabs again, you can either restore them individually or all at once.
3.Visual Inspector: This extension will help you to Inspect and Change all design properties in web page like position, opacity, colors, gradient, typography and Get fonts, colors and assets from website in one click.
4.ColorZilla: This extenstion will help you can get a color reading from any point in your browser, quickly adjust this color and get the hex code and apply to your programs.
5.Color by Fardos: Pick colors from websites, save colors & gradients, get matching shades and tints and create beautiful gradients.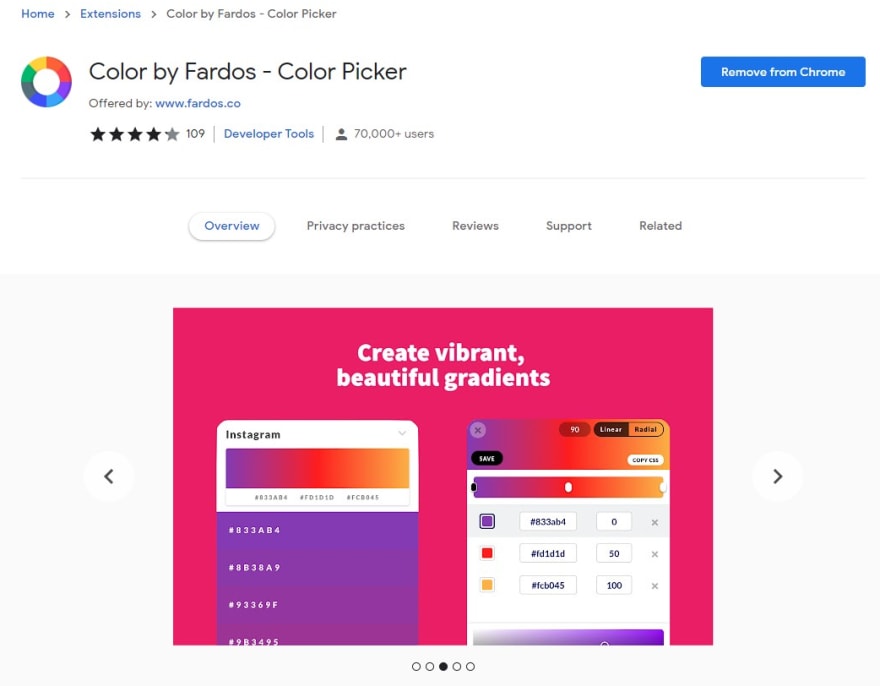 6.Pesticide: This extension inserts the Pesticide CSS into the current page, outlining each element to better see placement on the page.
7.SVG-Grabber: svg-grabber lets you preview, download and copy the code all SVG icons and illustrations in a website.
8.WhatFont: The easiest way to identify fonts on web pages.
9.Site Palette: THis extension help you that generates colour palettes. A must-have tool for designers and frontend developers. Grab colours for any website.
10.Temp Mail: Temporary disposable email address. Protect your email from spam, bots and phishing with TempMail.
Thanks for reading the article ❤️
Hope this post will be useful!
If you guys know of other helpful extensions, please let me know in the comments.