Share Tech Links — a platform to share links of articles, blogs, tutorials, and resource links of software technologies to the community.
I've recently developed a web-based application conceptualized, designed and back-end entirely done by me. The concept is different from other Blogs/Q&A sites. Here only links can be shared with a short description.
URL — https://sharetechlinks.com
Following technology used
ASP.NET Core MVC
MySQL - Backend
Material Design
Hosted in Linux server
Features
Tagging Support
Posts categorization under appropriate topics
Dynamic - Each page runs using back end no static content
Any one can share - Will be visible to the public after the moderator approved.
Gamification - Credit to Contributors for each post
Google Login
SEO optimized
Optimized for speed
Progressive Web App
Mobile friendly
Bookmark feature
Like/Unlike the post
User Profiles
Filters to sort by - recent, popularity, most viewed
Home Page
In this site, tech resources are well categorized into Topics and Tags spanning several software technologies.
Topics across various technologies are available
General
GitHub — Projects links
Software and Tools
ASP.NET Core
Angular
Android
Javascript
Databases
Xamarin
Blazor
Web Development
UI/UX Design and more to come
Tags
Each post contains tag support for quick access.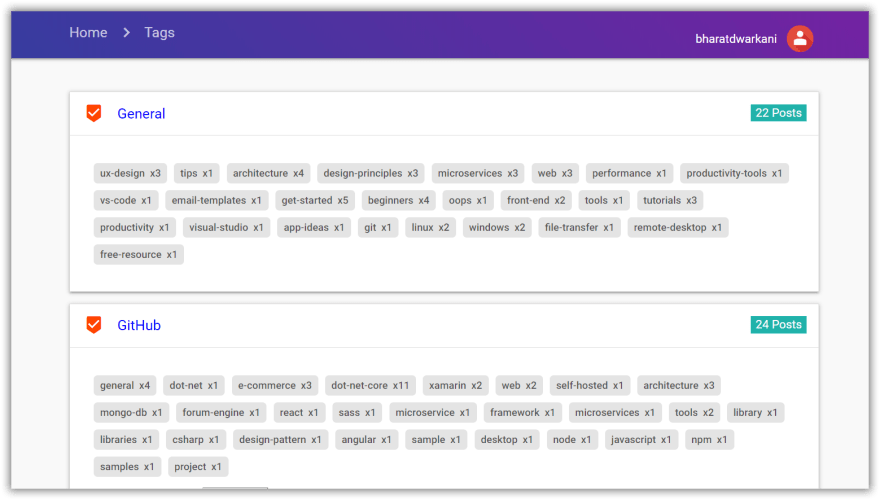 Bookmark, Like, View Count
You have to sign to bookmark / like a post
Filters
Several filters provided for quick access
Contributors
Top contributors are listed. you can also become a contributor by sharing links. You earn 5 points for each approved post.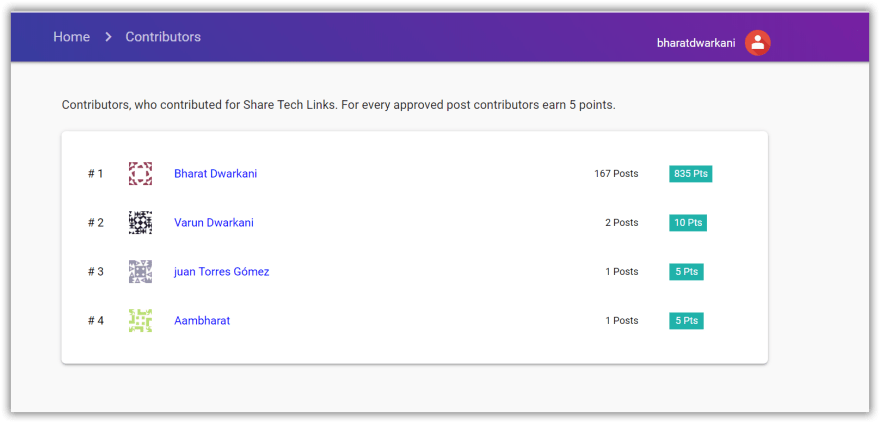 Create Post
Anyone can submit a post, For submitting a post you need to log in using your Google account.
You can share a link to Blog Post, Articles related to the category specified.
Post created will be sent to Admin for approval. You will get 5 Points for each approved posts
If you don't find the appropriate category you can include in Notes.
Upcoming Enhancements
Universal Search by content
Email Subscription
App Notifications
Follow User / Category
Auto fetch of meta tags from the link for quick posting.
Android app
Conclusion
Share Tech Links provides a good platform to share valuable technical resources with the community.
Your contributions and feedback are welcome.
If any feedback please drop an email at — sharetechlinks@gmail.com
Posted on by:
6+ years of professional full-stack development experience in architecting, designing & development of web and desktop applications in various domains.