What is SambaHVL package?
SambaHVL package is a set of scripts created with appropriate compilation options and some necessary configuration settings without touching the default SAMBA source code.
Installing SambaHVL package
For this stage, we start the process by clicking on the Install SambaHVL Package button in our Sambahvl extension.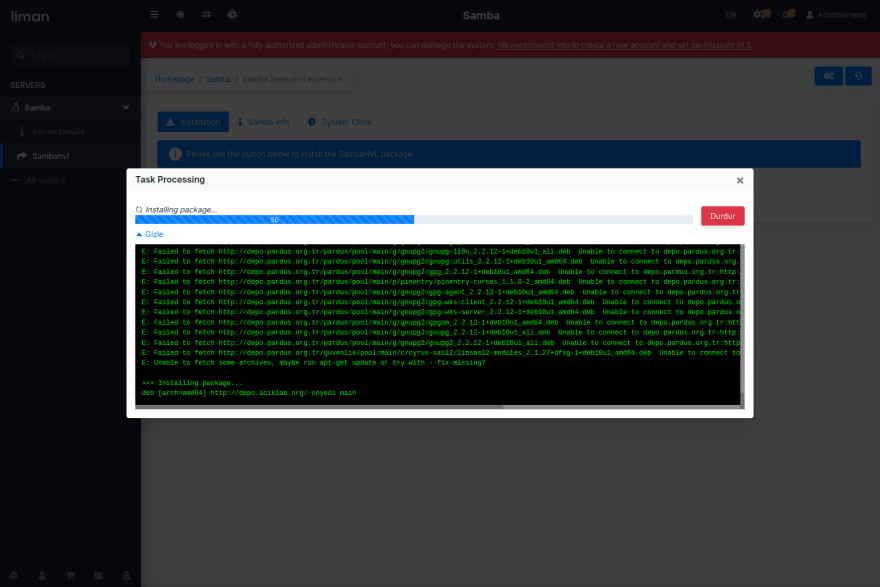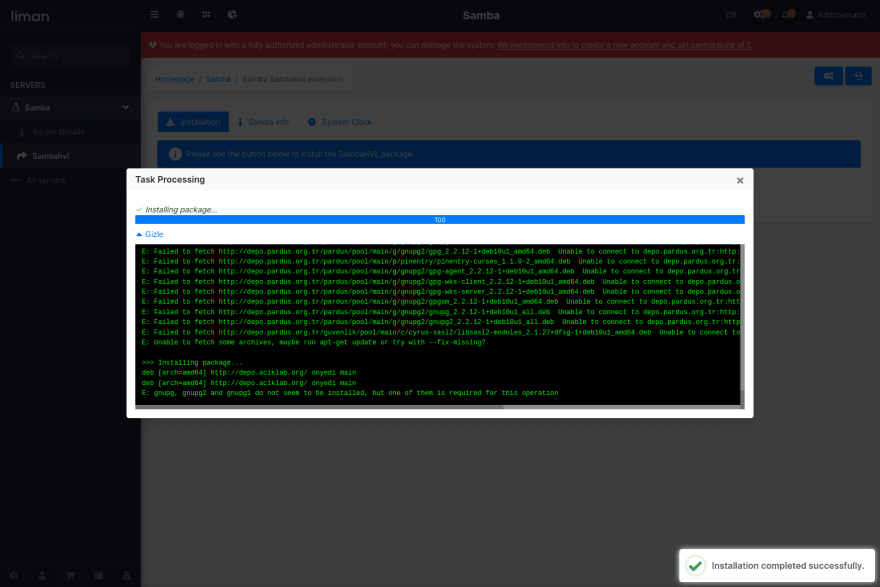 After the installation is complete, we should see a screen like the one below.
Creating Domain
After the installation of the SambaHVL package is completed, we proceed by pressing the Create Domain button on the screen.
samba-tool is running in the background with the necessary settings when creating the domain.
After the domain is created, some necessary settings are made and the "Success" alert is displayed on the screen.
After completing the installation, we press the Continue button and we come across a screen with Samba Information and we created the Domain with the SambaHVL package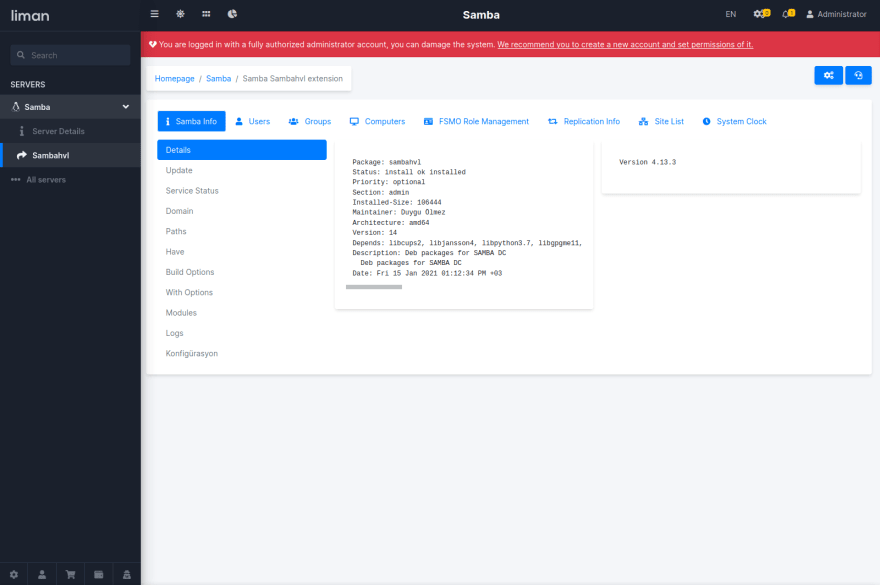 Here, we may need to add certificates to our server. You can find how to add the certificate in the following document of this series.