At the previous document, we have covered the installation of SambaHVL extension on Liman. In this document we will proceed with adding server to Liman and then entegrating extensions with added server.
Liman Server Control
First of all, we should check whether we have server on Liman or not. In order to do that, we can monitor servers on Homepage/Servers section.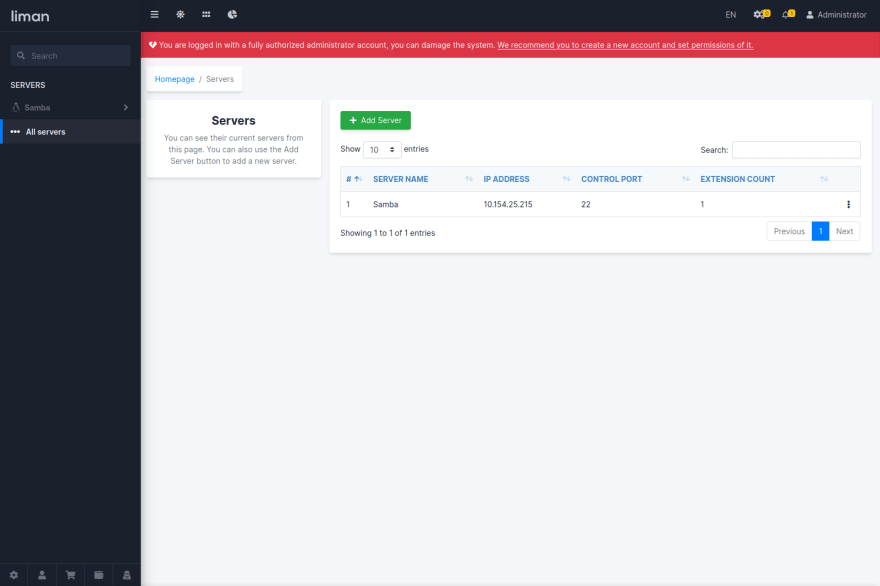 If you cannot see the server you desired in here then you can follow Adding Server to the Liman section located below.
Adding Server to the Liman
In this section you can follow: Adding and Deleting Servers
Extension Control
Before we entegrate our extension to the server, we should check if it is already done. For that purpose, we can control the table located on the Homepage/System Settings/Extensions
If you cannot see the extension you would like to use in here then you should better follow Usage of Extension on Server section located below.
Usage of Extension on Server
In this section you can follow: Extension Usage