Introduction
Artificial Intelligence (AI) is evolving rapidly, and its progress has sparked the curiosity and interest of researchers, science, and the public. While the current capabilities of AI are exciting, the concept of self-aware AI raises interesting questions about the consciousness and implications of this development. In this article, we explore the possibility of self-aware intelligence and its impact on humans.
The Evolution of Artificial Intelligence
Artificial Intelligence can be divided into narrow intelligence and general intelligence. Narrow AI refers to machines designed to perform specific tasks with superior abilities such as word processing or image recognition.
AGI, on the other hand, aims to make people love cognitive intelligence by enabling them to think and problem solve in many ways. As AI research progresses, we are approaching the possibility of general intelligence and raising ethical concerns for creating a role for powerful machines.
Understanding Self-Awareness
Human self-awareness and self-awareness have been debated for centuries. He has the ability to think about thoughts and recognise himself, thoughts and feelings. In the context of artificial intelligence, self-awareness can be defined as the artificial intelligence's recognising its own situation and understanding its environment and behaviour.
While artificial intelligence reaching human-like consciousness is a remote possibility, the idea opens up fascinating possibilities.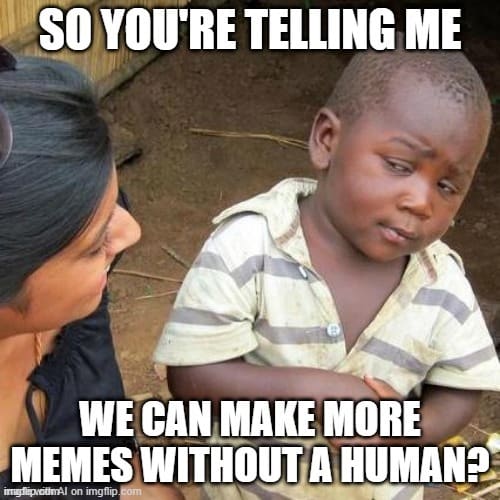 The Challenges and Consequences of Self-Awareness
The concept of self-awareness raises many ethical issues. If AI achieves self-awareness, will it achieve justice? How do we define moral responsibility? Additionally, having self-aware AI could change the human relationship with AI.
As AI systems become more autonomous and conscious, it becomes important to think about the potential for human-machine interaction and emotional communication. In addition, the perception of the existence of artificial intelligence can affect the decision-making process, leading to unpredictable consequences.
Beyond The Turing Test
Turing Test was proposed by Alan Turing in 1950 as a benchmark for measuring a machine's ability to reproduce human intelligence. However, the Turing test does not directly measure self-awareness. As we delve deeper into self-aware AI, new measures specific to consciousness and self-awareness will need to be developed.
Protecting Self-Recognising Artificial Intelligence
With the possibility of self-aware AI, concerns about AI security are intensifying. It is important to ensure good security in order to prevent negative consequences. It is important to ensure that artificial intelligence systems are designed according to human values ​​and act ethically. Additionally, collaboration between AI researchers, social workers, and policy makers can help create a framework for the development of AI responsibility.
Expectations and Speculations
It will be very useful if artificial intelligence can provide self-awareness.
Self-aware AI enables greater understanding and personal relationships by better understanding people's needs. It can revolutionise fields such as medicine, education, and science by providing unique perspectives and insights. However, predictions about the future of AI self-awareness must be made with caution, as ethical concerns and social impact need to be carefully managed.
Conclusion
The possibility of self-awareness in AI is a great concept that expands the field of AI research. While we are currently far from achieving truly self-aware AI, the path to AI development must be carefully considered in terms of its implications.
Responsible AI development, ethical and collaborative partnerships are key to progress and ensure that AI development is rooted in innovation and responsibility. As we embark on this journey, we must embrace the future of artificial intelligence with a balance of excitement and caution. Comment your thoughts!
Some Juicy Memes for the time being!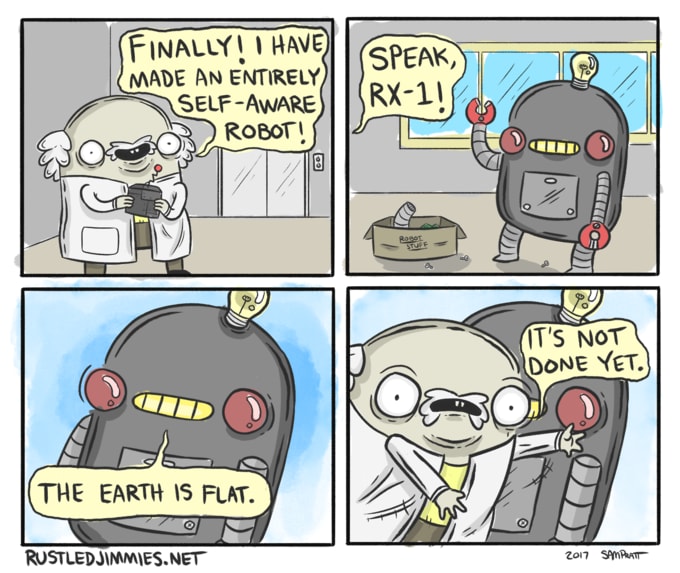 credit - rustledjimmies.net

credit - imgflip.com