❔ About
This is a special post dedicated to my very own journey to Pacific Dataviz Challenge (2nd edition).
The aim of this post is to:
🧑‍🤝‍🧑 Celebrate the efforts of the community to make this possible
📜 Log my journey on this event and the inspiration it brought me (sometimes for other projects)
📢#PacificDatavizChallenge kick off
On September 2023, the announce landed on twitter:
🧑‍🤝‍🧑 Social Event at University
Then a dedicated event was organized to present the challenge, the datas, with:
During the this event has been introduced a Webinar to help people learn about dataviz... so anyone could participate.
🍿 Webinar
Discover below the content of this great webinar:
No event without organization, below the core team pushing good vibes on Open Data in New-Caledonia: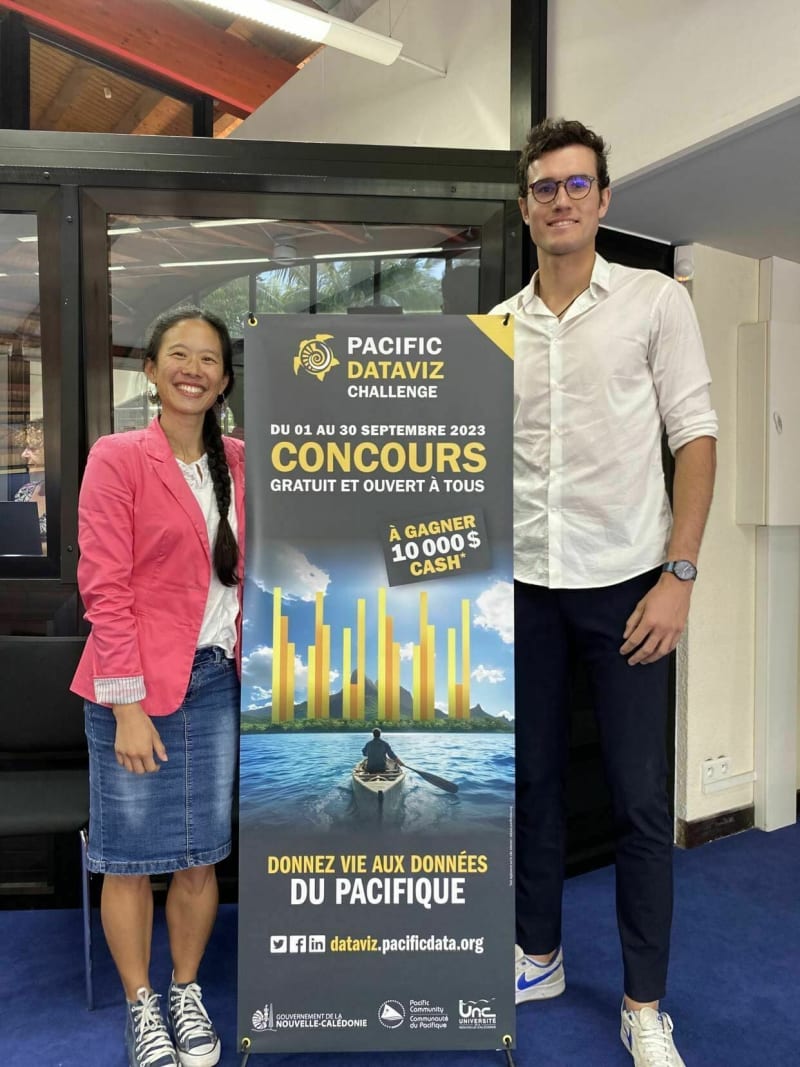 🤗 My (very own) journey
The datasets I'm focusing on:
While being buzzy on some side projects, this meeting brought me some inspiration...
Then had a rainy week-end helped a bit...
💡 Unexpected outcome : the comic book dataviz
I managed to create some static dataviz, but during ideation phasis, while thinking about the storytelling came the idea of creating a dataviz... as a comic book I finally decided to use as a teaser:
🗳️ Submission