What is Onedrive?
OneDrive is a file hosting service and synchronization service offered by Microsoft for its users.
How much Strorage space do I have?
Depending on the type of your subscription, Microsoft offers you different amounts of space.
We're here to talk about the free plan which is what you get when you first create a Microsoft account (@outlook.com or @hotmail.com).
With this plan, all you get is 5GB, which is, in most cases, not sufficient in case you depend a lot on cloud storage services, or you prefer to store your documents and data up there.
How can I increase my storage space?
Glad you asked, Microsoft itself will ask you to go premium and push you into buying more space with a Microsoft 365 subscription!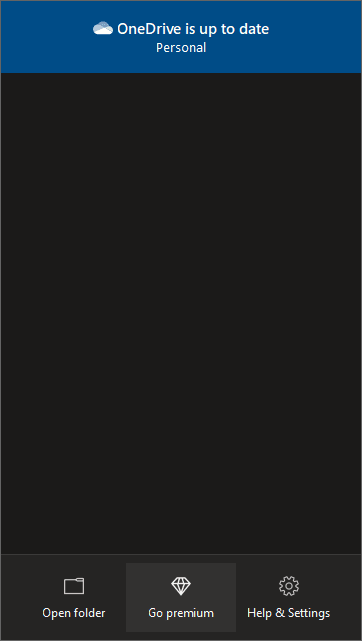 Whilst paying for a premium subscription will open your access to 100 GB, 1TB or 6TB of storage space, there's a way to get up to 10 GB of free storage.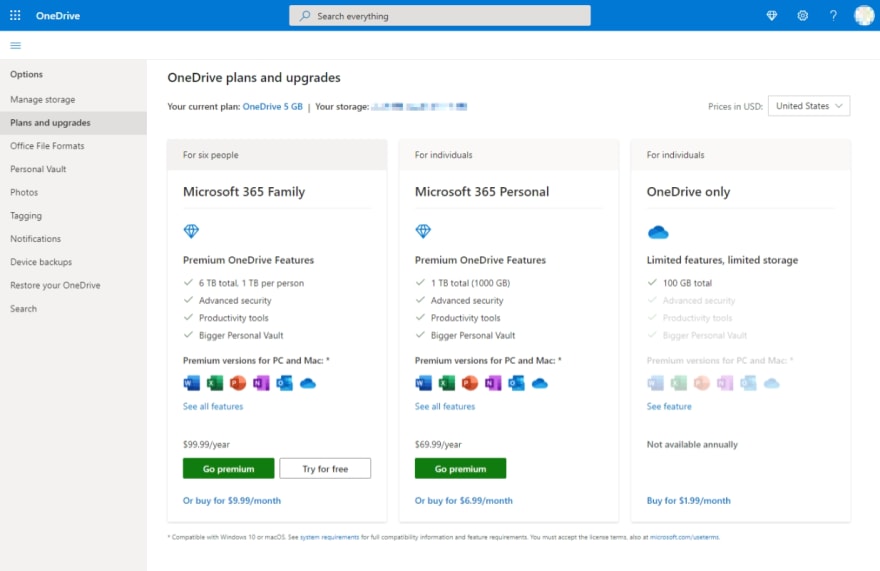 Open your Web based Onedrive and click on the Settings button and then to Options or simply click on this link "Manage Storage", after that you'll find a section called Your additional storage and the refereal bonus that says (0% acheived)
Next thing to do is click on Earn more that will pop up a window with different ways to share your referral link
Share that link with your friends and family and you'll earn 500MB for each person clicking your link and registering for Onedrive for the first time. and they also get a bonus of 500 MB.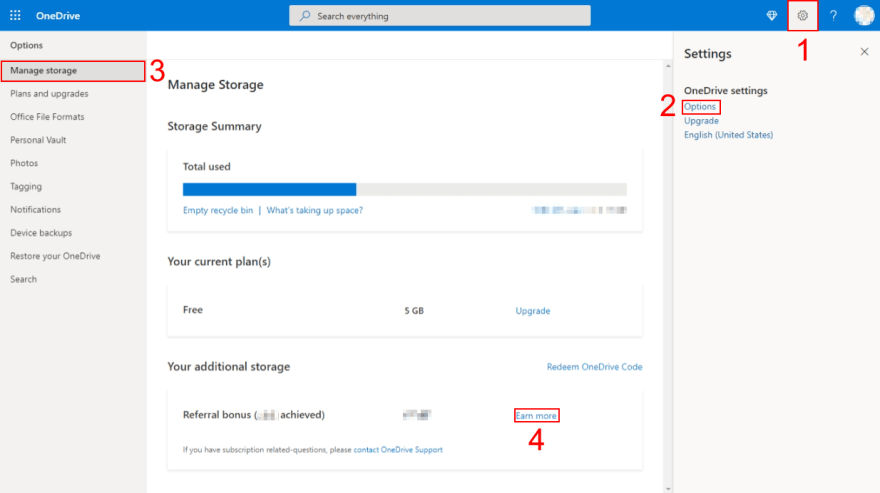 Extra out of charge 500 MB
If you don't have a Microsoft account yet or want to use Onedrive for the first time, use my referral link https://onedrive.live.com?invref=d5aed7a761e2af6d&invscr=90 and you'll get extra 500, I get extra 500, everyone happy 😄 .
Final words
Don't hesitate to leave any questions you may have for me in the comments. I'll be pleased to reply and subscribe for more interesting content like this one.