Even though the financial markets are in a state of chaos, our team is excited to be able to focus our full attention on our work and creating new and wonderful things. This development update will guide you through the most exciting things this month.
Product updates
Rebranding
When xpmarket launched it was built as an MVP to test the idea as quickly as possible. Hence, the logo was also made from a basic template. Now as we have a product used by tens of thousands of people and a clear direction - the time for change has come. A highly talented and passionate team of designers from London created a new logo that we hope will become an icon of the XRPL ecosystem.
Can you see how our logo relates to xpmarket and XRPL? Have a look, make your best guess what message it carries!
Redesign
The MVP of the portal, similar to the logo, was also made using a template, allowing us to move quickly and efficiently, creating new functionalities in a few hours. However, this approach had performance issues under the heavy load, UX problems impacting overall satisfaction, and simply did not meet our long-term vision.
Together with the team and our senior designer Regimantas, who specialises in application environment design, we went through every element and redesigned the code on React. Now xpmarket is no longer just a page, but an application that has significantly improved performance and better compatibility with multiple devices. There is still a significant amount of work to polish rough edges, but our highly skilled development team does really enjoy the process. What can be more important than building a product you actually like?
New domain
Although the .io domains are widely used among tech companies, A-level products require A-level domains, specifically .com standard. We took our time and acquired xpmarket.com, previously owned by a legacy FinTech company from the UK.
xpmarket DEX
This month we released the most advanced feature from the technical aspect - Decentralised Exchange (DEX) integrated into our platform. This is a unique solution, as it was very carefully and thoroughly integrated with xpmarket right in the key areas where the users will need it the most.
https://xpmarket.com/trade-list
xpmarket Swaps
While the DEX is aimed at more sophisticated and advanced users, or those who want more control, we appreciate when other members of the community want to make just a quick swap. Meet our new feature - Swaps. Moreover, it is accessible directly from any token's page! It also will be released as a stand alone page soon.
Markets tracking
xpmarket is the first XRPL data aggregator that implemented CEX markets tracking. Now, every token that is listed on a centralised exchange has this reflected on the token's page.
Rank chart
A small, but very nice feature. Rank chart is available on a token's page and shows historical data on tokens ranking on xpmarket. This parameter is updated once per day.
Business update
Apex XRPL Dev Summit
We (all three founders) have attended Apex Dev Summit - by far the most important event for XRPL community. This is the place where those building, using, or looking to dive into XRPL meet every year. Apart from establishing quite a few connections, there was a lot of news surrounding future development plans for XRPL. What we have learned?
AMM DEX - the feature which will bring the trading of XRPL assets into the next level and brings DeFi even closer. As with most things - AMM DEX will be protocol level built, meaning maximum security, ease of use, and global liquidity.
Side chains - something we are looking forward to. This will allow near infinite possibilities. We already have some plans for this, but to be disclosed later! :)
NFT - the wait is almost over. XLS20d is around the corner and ready to be deployed. There are many projects on the market that are planning to do the same, i.e. to mint NFTs and provide galleries. We had such a plan before, but we are very happy that we have taken the time to rethink our solutions so that we can bring the most value to our users and offer something unique not only to the XRPL ecosystem, but also to the whole world of blockchain.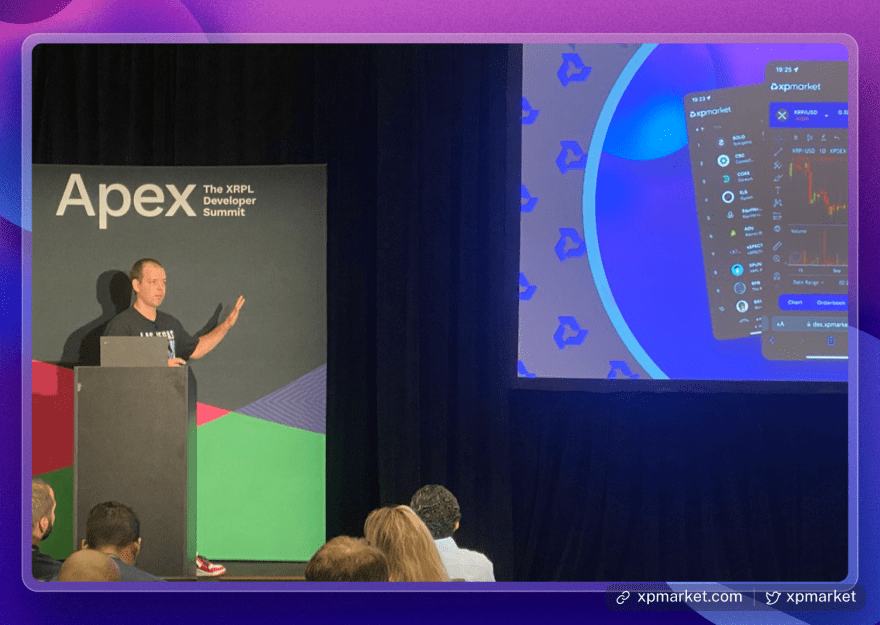 AMA with RippleX

We had an amazing chat hosted by RippleX at their Developer Discord Chat. We discussed how the whole XPmarket idea started and where we see our future.
https://twitter.com/RippleXDev/status/1574117534768533517
---
Follow us for the latest updates:
XPmarket Data aggregator
XPmarket DEX
Twitter
Telegram