Hi, My name is Łukasz and it's my first post here 😇. I would like to share my knowledge of working as an SEO Specialist. In this post I will discuss the topic that I see such a person should have in 2022 to start work. The development of technology is progressing very quickly, which is why the requirements set for SEO specialists too.
1. Who is an SEO Specialist
2. Where can we work as an SEO Specialist
3. What skills should an SEO Specialist have
4. Everyday tasks in the SEO industry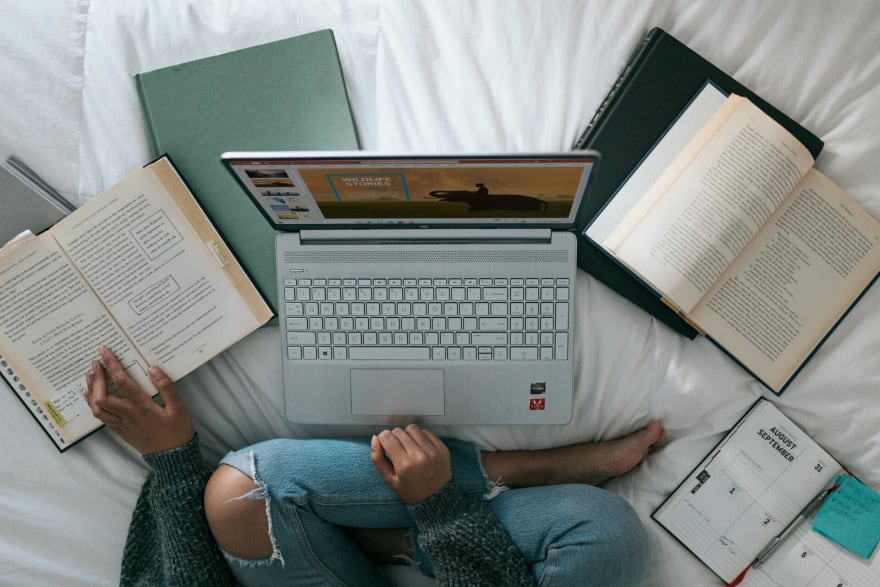 Who is an SEO Specialist
An SEO specialist is a person who works with the optimization and marketing of a website in order to achieve higher search engine rankings (commonly referred to as a website positioner).
The word SEO specialist is not related to just one kind of job.
The SEO industry is extremely broad 📏- apart from several career levels of an SEO Specialist, we also distinguish positions that include people dealing with content marketing, copywriting, linkbuilding or customer contact. So we can list jobs: SEO Analyst, SEO Specialist, SEO Consultant, SEO Technician, SEO Manager, SEO Trainer, SEO Director, and the position of SEO Specialist can be divided into career paths - Junior SEO Specialist, SEO Specialist, Senior SEO Specialist. Head of SEO, SEO Team Leader, Full Stack SEO, Full Stack SEO Expert or Full Stack SEO Developer 💰
Where we can work as an SEO Specialist.
Working as an SEO Specialist, we can work in an internet agency, in-house or as a freelancer.
The great advantage of working in an SEO agency is the variety of projects and the exchange of experiences based on various case-studies.
Working in-house, we usually constitute a one-person department whose task is to support the management board and the marketing department in the effective promotion of the company's offer. On the other hand, however, when working for one brand, we have much more time to get to know it, maximize its promotion and the freedom to experiment with new solutions.
When working as a freelancer, we certainly have the greatest freedom in our actions, we choose our clients and organize our working day. Soft skills, good communication and, above all, very good organization of work and self-discipline are very useful here. This type of work also does not require daily contact with clients or colleagues.
What skills should an SEO specialist have
In my opinion, a good SEO specialist should have some of the features:
Technical SEO skills
ON-site SEO skills
OFF-site SEO skills
Data analysis skills
Project management skills
Web development skills
Communication skills
In fact, the best SEO specialists are people who are proficient in many different areas of digital marketing. This includes basic SEO skills, but also digital marketing skills such as copywriting and website design. At the beginning of your career as an SEO Specialist, you should definitely start with gaining knowledge about the secrets of SEO, positioning and website optimization. On the Internet you will find hundreds of interesting courses, both for beginners and more advanced people.
While theoretical knowledge is not the most important for an SEO specialist, it does provide important preparation at the beginning of your career.
On the theoretical level, an SEO specialist should know the basics of computer and network operation, know the basics of creating a website and be fluent in tools such as Excel or Docs. In addition, it is advisable for an SEO specialist to have a basic understanding of web technologies. It is difficult to list all the skills that a good specialist should have, but I will try to specify the appropriate elements according to the experience. You can read more about SEO on the website: https://afterweb.pl/pozycjonowanie-stron/
Skills at the Junior SEO Specialist level:
Computer skills and network
What is a website,Pagerank, proxy server, structural data
What are the URL parameters in the Google search engine
What is Hosting, Domain
FTP client (what is FTP, Scure FTP)
HTTP / HTTPS / HTTP2,
Internet browsers
Server's responses and be able to analyze and verify them,
Google penalties for violating the guidelines and know the differences between them,
Important updates of the Google
Google's ranking factors (the most important ones) and search engine guidelines
How it all works keywords in the search engine,
Google courses (GAIQ, Ads)
Office suite - Excel, Docs
Content marketing
On-page SEO
HTML
CSS
JavaScript (Basic)
Google Analytics (Basic)
Google Tag Manager (Basic)
Google My Business
SEO tools support
Navigating the most popular CMSs, eg Wordpress
The ability to speed up page loading, reduce the weight of photos, how the browser cache works, what is css sprite, interpret the results provided by these tools -keyword analysis using of free and paid tools
Skills at the Senior SEO Specialist level:
Making marketing strategy
ON-page SEO (advanced)
OFF-page SEO - Linkbuilding (advanced)
HTML
CSS / SASS
RWD
JavaScript
CORS
API
Knowledge of frameworks (AngularJS, Backbone, Bootstrap, -Foundation and Vue.js)
Accessibility
RegExp
PHP
Python
NPM / YARN
Github
UX and UI
Google Ads
Google Tag Manager
Google Analytics
Content marketing
Excel
SQL
Navigate through popular CMS sites and stores.
Keyword analysis
Conducting trainings
Everyday tasks in the SEO industry
The most popular tasks in the daily work of a specialist:
keyword analysis
creating SEO audits
contact with developers
preparation of work reports
creating a campaign strategy
contact with the customer
implementation of audit changes
marketing of the company I work for (e.g. I run a blog)
linkbuilding
supervision over copywriters
creating editorial recommendations
conducting internal training
creating offers for customers
team management
obtaining links (I run the entire process)
creating a back-end
conducting trainings for clients
writing SEO texts
Summary
Becoming an SEO specialist may seem difficult in part, and it takes a lot of work, time and effort, but if you follow the plan and gradually develop your skills, it's something anyone can do.
Working in the SEO industry is both rewarding and creative.
It is also one of the jobs that is in demand as more and more companies are investing in online marketing ( and the pandemic has shown how important the e-commers segment is ). The most important thing in working with SEO is to be patient. SEO is a very slow process, so if you are a beginner it will take a while to learn the theory and a lot more time to gain hands-on experience.
Start today ❗️❗️ 🤓
In my next posts, I will say something more about individual skills.