Earlier today, Adobe published a blogpost announcing that they would be gradually sunsetting their well known plugin, Flash. The company will continue "issuing regular security patches, maintaining OS and browser compatibility and adding features and capabilities as needed," according to the post, but the plan is to stop updating and distributing Flash by the end of 2020.
Nostalgic users might shed a tear for Flash's death—who amongst us didn't rely on Flash to serve us an early viral video or whimsical browser game?—but the general consensus is that Flash's wind-down is overdue if anything. With near universal agreement, web developers consider Flash a potential source of security vulnerabilities, sluggish performance, and wasted battery. Major browsers like Chrome and Safari automatically block the plugin—you may recall being asked to allow it to run on various websites.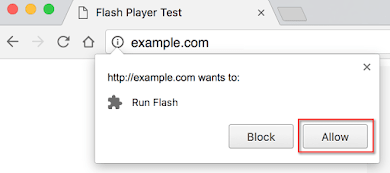 Originally rolled out in the 1990s, Flash was the standard for online audio and video playback for over a decade. But eventually superior technologies like HTML5 supplanted the plugin, and Flash's persistent bugginess and poor security attracted scores of critics, most notably Steve Jobs who penned a long essay denouncing Flash in 2010.
But Flash's erstwhile prominence means that it's still all over the web, which is why Adobe is relying on its powerful partners, Apple, Facebook, Google, Microsoft, and Mozilla, to ease the transition by encouraging developers to migrate current Flash content to modern formats. The three years until the official end-date makes such conversions easier, but Flash was instrumental in the digital emergence of industries like education and gaming, so it's likely that this change will break more than a few old and untended websites.
Many dev.to users surely have experiences, both positive and negative, working with Flash over the years. Feel free to share them in the comments below!