Photo by Robert Bye
Ruby and Ruby On Rails books and tutorials are legion, but they are not always up to date nor complete. I did a lot of digging and reading to find the best ones and ranked them in order from standard to advanced material.
If you're eyeing Ruby on Rails and looking for a learning path to follow, this post is for you.
None of the links here are sponsored in any way. Not that I don't want to have sponsored links, I just don't know how to generate them.
🤘 Let's go.
Day one, morning: TryRuby
🔗 https://ruby.github.io/TryRuby/
This is a ~30 minutes interactive tutorial. It will get you trained on the essential Ruby data structures. I really enjoyed it. If you have experience in other programming languages this will be faster to follow.
Day one, afternoon: The official Getting Started from the Rails website
🔗 https://guides.rubyonrails.org/getting_started.html
It's a simple tutorial, but it can be a good way to endup your first day of learning Ruby and Rails.
Rest of the week Next two weeks: Learn Enough's Ruby on Rails tutorial
🔗 https://www.learnenough.com/ruby-on-rails-6th-edition
This must be, by far, one of the oldest non-official Ruby on Rails tutorial (2010). Since it's a paying one, I was hesitant (you know, 🆓 stuff!) but you should not. Its content is of amazing quality. It's not just a copy and paste tutorial, you really do learn a lot of fine details of Ruby and Ruby on Rails.
Highly recommended.
Update November 29, 2019: It took me longer than a week to finish this tutorial, but it was worth it, here's the final result: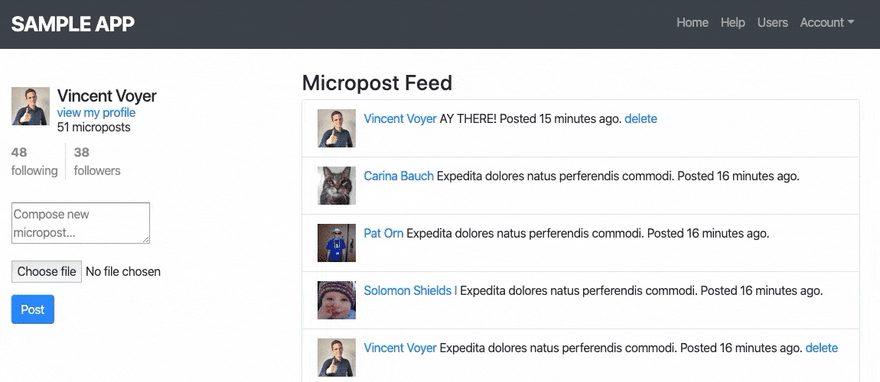 ✋ Stop learning and build
At this point, you can stop learning intensively and actually build stuff.
But in the future, you might want to learn more, to scale, to optimize, to refactor. When that's the case, I plan on reading:
---
Any other recommendation? Add them in the comments. 🙏
Thanks for reading, if you enjoyed this post, share it for others to discover it:
Vincent Voyer

@vvoyer

22:12 PM - 19 Nov 2019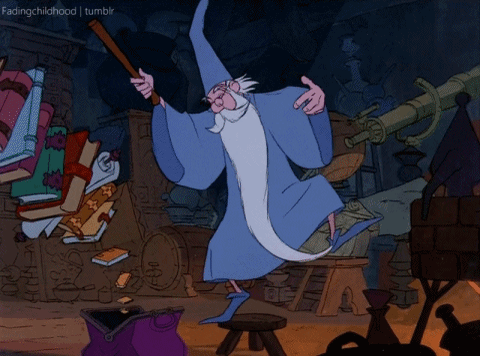 ---
Photo by Robert Bye on Unsplash