Why am I writing this down? Maybe you are one of those crazy people who are contemplating using vim more often, and you might find some helpful thoughts.
My Vim Adventure
I have known vim for a very long time. My first time was truly not uplifting. The first attempts to change something with vim failed miserably.
The concept of two different modes alone was more than strange. I thought at the beginning, this editor must be a bad joke.
Or even worse, an attempt to drive me crazy. Vim had to be the spawn of evil.
Really, I hated it when I had to use vim.
On many productive systems vim was and is already installed and belongs to the on-board tools. So I had to learn to live with it.
It was certainly not love, but over the years I have come to appreciate vim. Vim has always been there and done its job without complaint.
When I was still working mainly on Windows, vim was also always something like my connection to Linux.
So over the years vim slowly became a friend, not a good friend but a friend.
By the way, vim is also available for windows, although I haven't tried it. Do you use windows-vim, what are your experiences with it? Write your experiences in the comments.
Since my development work revolves around Linux and the most important tools come from there, I switched my main setup to Linux a long time ago. I never warmed up to the Windows subsystem for Linux.
After my switch to Linux, vim became even more essential. For fast editing of files, vim is the perfect partner.
And vim was a good friend I enjoyed working with.
If you want to quickly change a character, nothing beats the speed of vim. Open the file, search for the position and replace the one character with the shortcut r. Then save the file again.
But for my development work, I still use an IDE.
Why? Because it's even more convenient and faster for me.
This is where I stand. I'm trying to integrate the power of vim into my everyday developer life over the next few months. I'm curious to see if it works.
One thing I have, important to work with vim, is to master the 10 finger system. If you can't do that, you won't be happy with vim.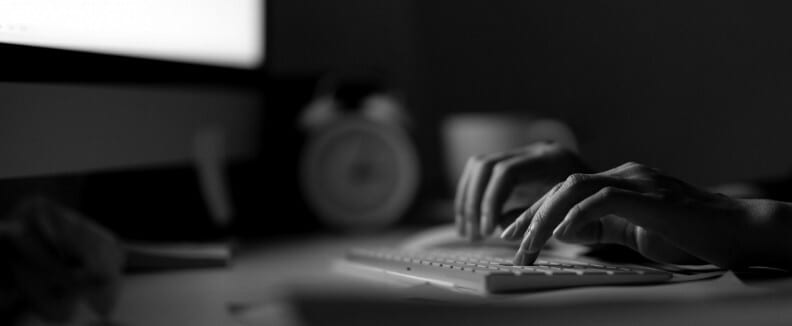 I had actually learned to write with the keyboard in school, but never really pushed it. Windows has not really stimulated the use of the keyboard either.
Actually, it's embarrassing when you can't write with the keyboard as a developer.
With the switch to Linux, I have improved my technique but also practice very often, for example on monkeytype.com.
Meanwhile I love vim!
What is your experience with vim? Love, love-hate relationship or contempt? Write something in the comments.
With the use of i3 as windows manager, you can also work much more targeted via the keyboard.
References