Hi there!
My name is Miquel Camps, I'm a web developer based in Spain, you can find me on twitter and linkedin.
TLDR: You can visit the demo here
https://vivirenremoto.github.io/doomcaptcha/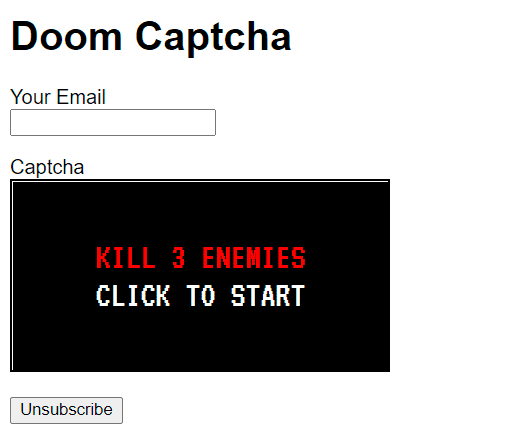 DOOM Captcha is featured on Product Hunt
I will appreciate if you can take a minute to vote for DOOM Captcha ¡Thanks!
Disclaimer
Don't take this too seriously this is a little project for fun, if you know how to code its pretty easy to break the security of this captcha.
How to use this captcha?
Please check out the website to see the documentation.