---
Sponsored

Launch strategies & secrets from makers whose product ranked top #3 on Product Hunt - delivered once a week.
---

A well-structured production-ready frontend boilerplate for React.js, Next.js, and refine.
---

A tool to take high-quality screenshots of any website by simply providing the URL with custom size support.
---

A tool to generate futuristic-looking SVG shapes that glow.
---

A collection of PDF, video, image and other online tools to make your life easier.
---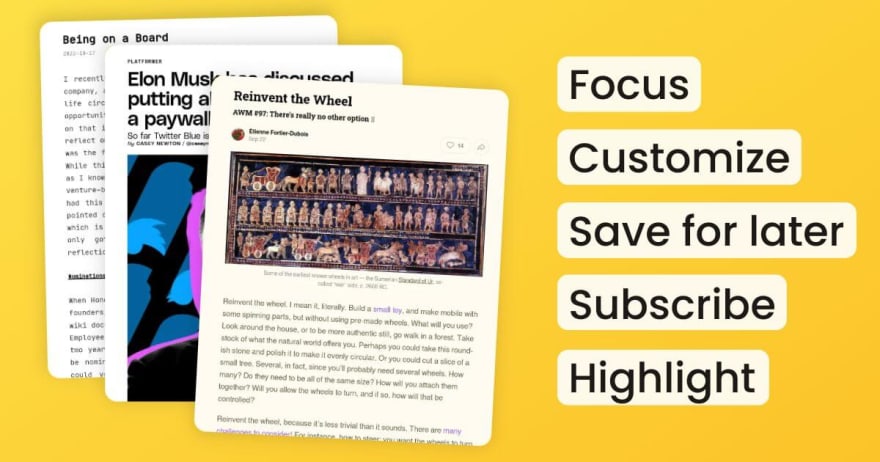 A tool that modifies a website's CSS styles to remove ads and popups from articles.
---

A great guide about flexbox with a lot of interactive examples.
---

A collection of resources for developers presented in curated lists.
---

A collection of functional blocks like Header, Footer, Hero, Banner, Features, Testimonials, and more.
---

A CLI tool to run your GitHub Actions locally.
---

A bunch of cool generator tools with a choice of ready-made works and with advanced customization possibilities.
---

An article about a Git feature that enable you to amend new information about old commits in a special namespace.
---

A tool to generate custom holographic & iridescent backgrounds and textures.
---

JSON Hero makes reading and understand JSON files easy by giving you a clean and beautiful UI packed with extra features.
---

A nice list of unified JavaScript tools.
---
To see all the weeklies check: wweb.dev/weekly