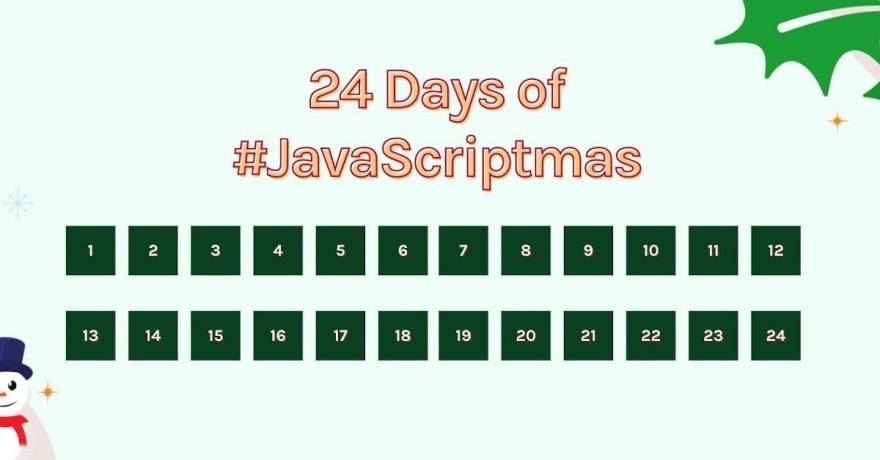 To be honest I have never participated in such marathons before.
However, this year is different I have started to explore a new programming language, actually two Clojure and ClojureScript. To be in touch with my favorite language (JavaScript) so far I have decided to take part in the JavaScriptmas challenge.
I didn't expect anything from this marathon and maybe because of that, I had a lot of fun.
Most of the JavaScript tasks were pretty easy for me and I didn't spend too much time on them. However, it doesn't mean that they are done perfectly and in the most efficient way. I have tried to use a declarative and functional approach whenever it was possible.
The most challenging for me were guests tasks (8 and 15) with CSS involved where I have less experience than in JavaScript.
Finally, thank you Scrimba to make my Twitter feed active and moreover for stimulating me to write my first post here 😉
My list of completed challenges
Merry Christmas and Happy New Year!!!