My favorite web app in the whole World Wide Web world !
I asked a room full of developers at ForwardJS during my serverless workshop if they had heard of Glitch and the answer to my surprise was NO. So let me tell you about this application that sparks a lot of joy in my professional life.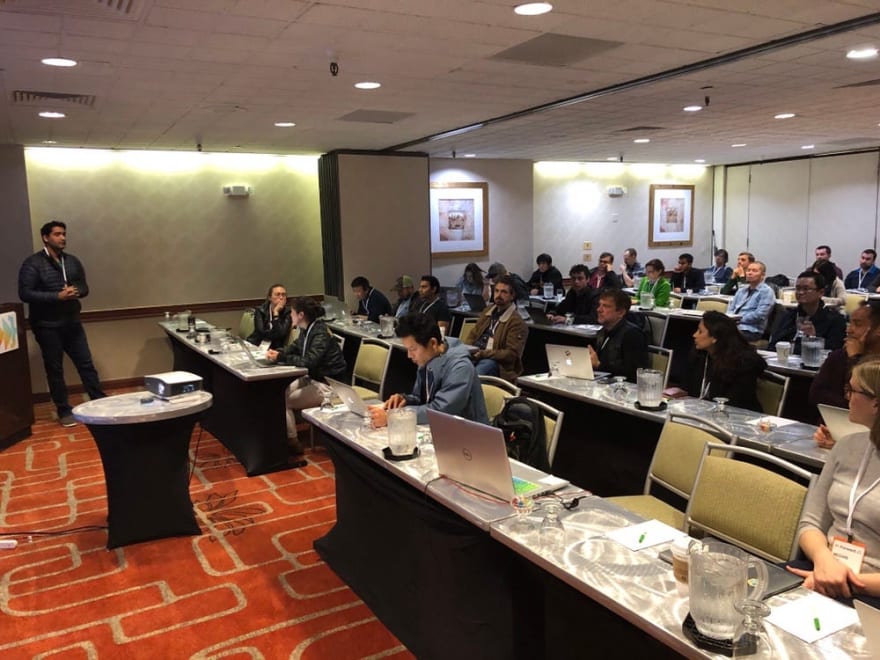 Glitch is one of my favorite applications in this world. Not even joking ! If you haven't heard of Glitch, you need to try it out. Like NOW. Glitch is a platform that lets you build and publish web apps easily. It presents a tremendous opportunity to learn and experiment.
So how do you get started with Glitch ?
Go to https://glitch.com/
Select a template from New Project and code away !
Wait, that's it ? YES , that's the beauty of Glitch. Nothing to download, install or run any scripts locally. You can get started with a template and there are hundreds to chose from. It provides a decent code editor, console, logs, and file directory. And guess what ? I have not signed in yet !
But wait a second , don't developers love their local IDEs ? Are you telling I can no longer use VS Code awesomeness ! WELL , I am glad you asked. There is a super handy feature in Glitch that lets you export your project to Github or download it to your local machine. So essentially, you can go back and forth between local and cloud development.
So what are you waiting for ! Get started with Glitch !