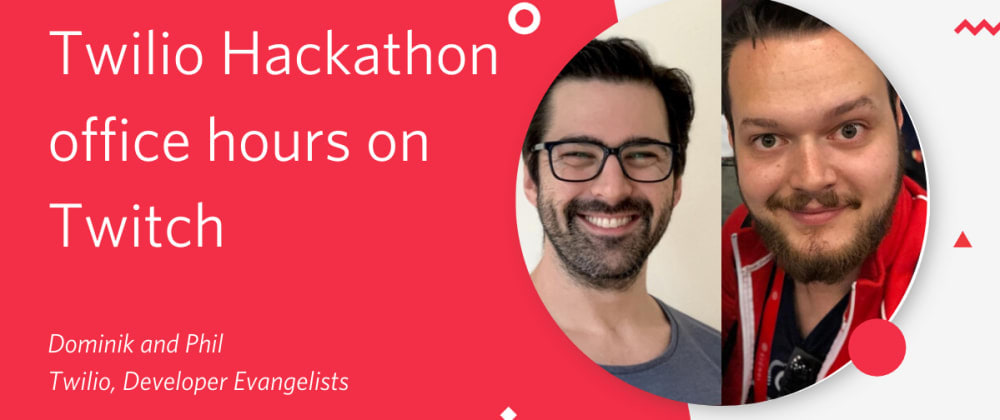 We hope your #twiliohackathon projects are going well but we also know that everyone hits a stumbling block at one point and we at Twilio want to make sure you have all the help you might need.
One way you can seek our help every day is by reaching out to the Twilio Hackathon Help Thread or by requesting access to the DEV connect live chat.
But if you prefer to see the faces of the people answering your questions, you can also jump onto our weekly office hours on Twitch! Over there Phil and I will be chatting hackathons, answering your questions, bounding around ideas and checking out some of the projects people are working on. And if we have some time, we'll be jumping into some live coding ourselves.
The Hackathon office hours will be hosted on the Twilio Twitch channel at:
19:00 EDT Thursday 23th April
16:00 PDT Thursday 23th April
09:00 AEST Friday 24th April
(They're all the same time, Phil is just a day ahead in Australia!)
We'll see you on Twitch right here: https://www.twitch.tv/twilio
Posted on by:
I'm passionate for JavaScript, the web, hackathons, teaching and good whiskey. You will usually find me speaking at meetups and conferences, mentoring at hackathons and CoderDojos or work on open source projects.
We ❤️developers. Unlock the magic of communications to improve human experience. Twilio has democratized channels like voice, text, chat, and video through APIs.