What is XAMPP?
XAMPP is an easy to install Apache distribution containing MariaDB, PHP, and Perl. Just download and start the installer. It's that easy.
Step- 1 : Go to Xamp download
Click this link: https://www.apachefriends.org/download.html
and download the latest one

when the download is done ,you have to install it
Step 2-Click on the download
they will ask you permission to modify things to your compputer,allow it.
Step 3-Start Click Next

After this , you Choose the Language you are confortable with .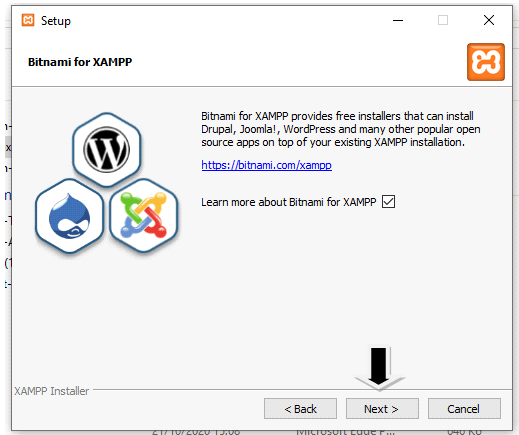 After this step, you will be redirect to this page ,don t worry you have nothing important to add there,just continue.


Installation Start now.


Wait still the end.
Congratulation,you can now start use Xampp to your project.
Here is the final result