Websites you follow, at a glance
Twitter, YouTube, blogs and feeds, all in one place.
You can put your wallet down now, that's just what the new Monocle motto will be.
Okay so, I've been coding a lot of the newer features to be implemented in the Beta release next month and also thinking about marketing, pricing strategies and such but right now I just wanted to take a little break and show a bit of the progress and maybe hope to get some hype before the big launch.
The general look and feel is way more Material, simpler, nicer and content-focused.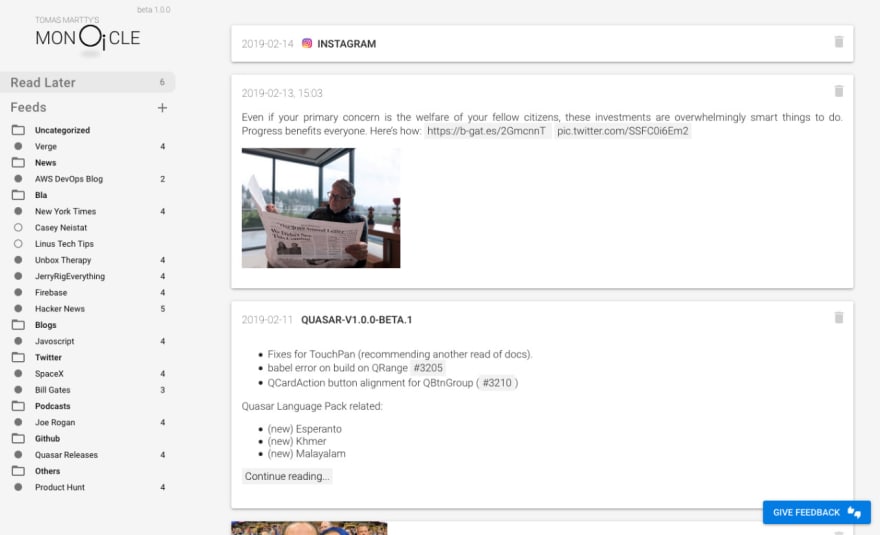 There will also be some handy folder view screens, so you can view all of a folders content in one page, instead of having to click on each feed individually. There's this ultra compact horizontal scrolling option:

Or if you're more into verticalicious scrolling, there'll be that option too: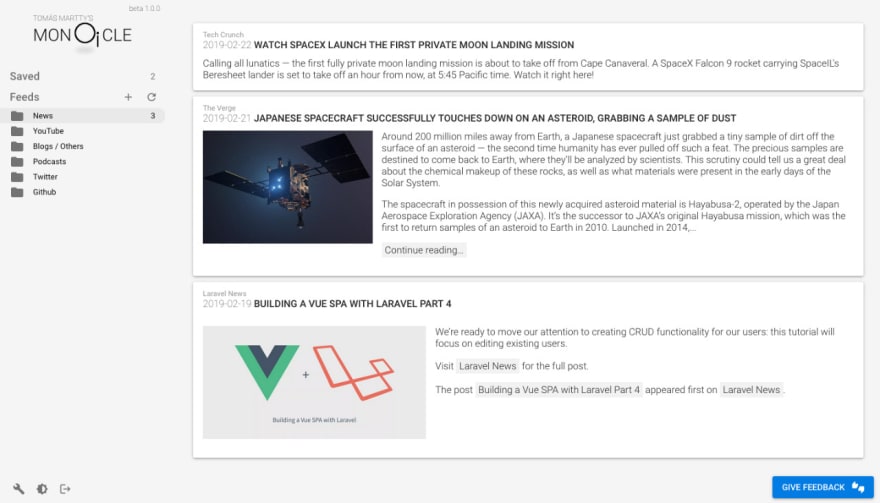 Probably the biggest feature will be the addition of the Saved (or Read Later) section, where you can save sites to, you guessed it, read later. Of course this comes along with a nice browser extension (Chrome & Firefox) to save those links that you get when you're in the middle of something and can't read inmediately.

That's all for now, but there's many more in the workings, and now that I've quit my job, I can dedicate most of my time to developing Monocle! (I still have to eat so there's freelance clients too)
If you're curious and can't wait, you can already use the Alpha version @ monoclereader.com
Feedback appreciated!