I started learning to React recently. I was following The Net Ninjas' over YouTube. So as I was instructed to install Node.js, I downloaded and installed it (64-bit). I ran npx create-react-app app which is responsible for creating a react app with boilerplate required.
What problem did this command cause?
Once I ran this command, It would start fetching data from the repository. The folder would be created with the project name having package.json, package-lock.json, and node_modules folder. After this, the command would run and get stuck at found 0 vulnerabilities.
If you are using cmd on windows
If you are using bash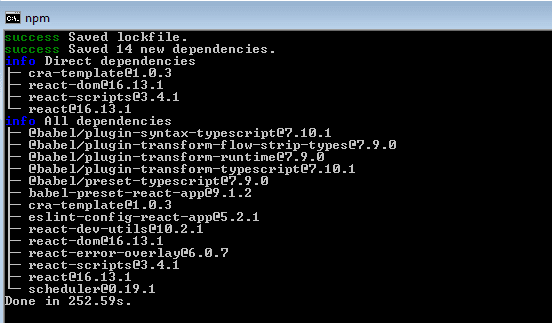 How to fix this?
I was searching a lot and found out people were asking on StackOverflow about this fix but none of them had answers and
even if some had but they were not useful. So I kept searching on GitHub under issues and came across some fixes. There are 2 ways to solve this.
Fix 1 (Easy One)-
I don't know why but this problem is observed with 12.16.2-x64.msi node version. If you installed x64 version then you just need to uninstall this version and install x32 bit version. This fix should solve your problem.
Fix 2-
If you don't want to reinstall node and continue with the current version then this fix would work.
Open a new cmd window and run resmon command. This command opens resource monitor and you would see something like this -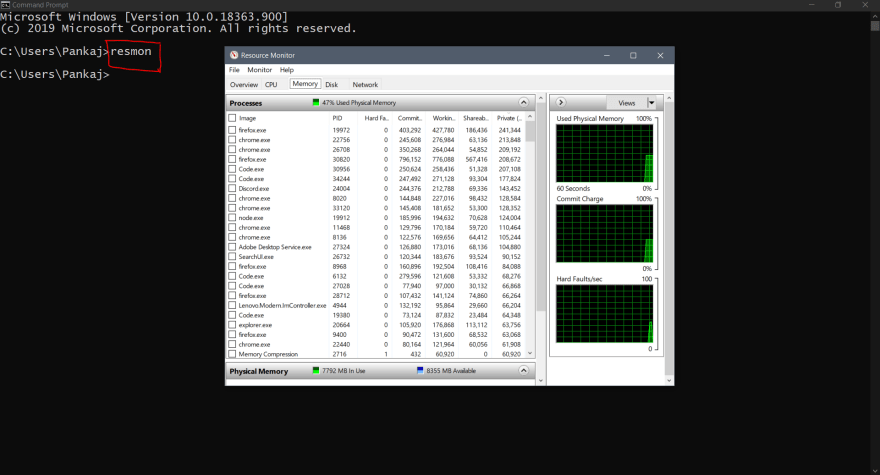 Once you could see resource monitor. You need to start looking for cmd.exe processes (because there would be more than one cmd.exe based on how many windows you have got open) which are suspended. You could see if a process is suspended by right-clicking on it.
If you find any cmd.exe suspended resume it. Your cmd process would also get resumed. There might be a case where cmd again stops, you just follow the above steps again.
The only problem with this is you might need to follow these steps 1 or 2 times more when using npx create-react-app before the error goes away.
Conclusion -
This was my first blog. This problem was faced by so many people out there so I tried to write this blog.
Thank You