Hello, everyone! My name is Nomadev and You know I usually write about open source, tech, and SaaS. However, this time, I've chosen to delve into a unique topic that's been making waves in the AI community.
In a significant move for the AI community, Facebook has open-sourced its reinforcement learning (RL) platform, Horizon. This is a fascinating development, and I'm excited to explore what this means for AI research and development. So, let's dive in and explore the world of Horizon!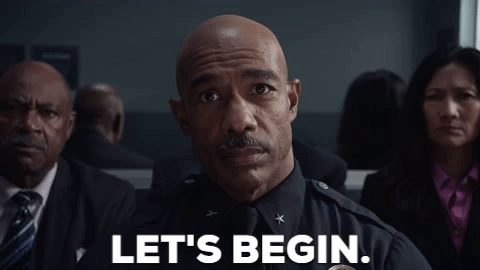 What is Horizon?
Horizon is an end-to-end platform designed to solve large-scale applied RL problems. Built on the popular deep learning library PyTorch, Horizon leverages the power of distributed computing to train models. This means it can handle vast amounts of data and complex computations, making it a robust tool for tackling RL problems. But what makes Horizon truly unique is its focus on real-world, applied RL problems. This isn't just a theoretical tool; it's a practical solution designed to address real challenges in the field of AI.
Why is Facebook Open-Sourcing Horizon?
Facebook's decision to open-source Horizon is a testament to the company's commitment to advancing the field of AI. By making Horizon open-source, Facebook is not only sharing its tools with the wider community but also fostering a culture of collaboration and innovation. This move allows developers and researchers around the world to leverage Horizon's capabilities for their own RL projects, accelerating the pace of AI research and development.
What Does Horizon Offer?
Horizon isn't just any RL platform; it comes packed with features designed to make RL implementation as seamless as possible. Here are some of the key features that Horizon offers:
Feature Normalization: Horizon includes automatic feature normalization. This is a crucial aspect of RL as it can significantly improve the performance of RL models. With Horizon, you don't have to worry about implementing feature normalization yourself; the platform takes care of it for you.

Distributed Training: One of the challenges of RL is the sheer amount of computational power it requires. Horizon addresses this by using distributed computing to train models. This means it can handle large-scale RL problems with ease.

Modular Design: One of the standout features of Horizon is its modular design. This makes it incredibly flexible, allowing developers to customize the platform to their specific needs. Whether you're a seasoned AI researcher or a beginner just starting out, you'll appreciate the adaptability that Horizon's modular design offers.
Conclusion
The open-sourcing of Horizon is a significant contribution to the AI community. It provides developers and researchers with a powerful tool for tackling RL problems, and it's a clear demonstration of the benefits of open-source in AI research and development. As we continue to explore the potential of AI, tools like Horizon will undoubtedly play a crucial role in shaping the future of this exciting field.
Stay tuned for more updates on the latest in AI and open-source!
Follow me on Twitter and Instagram for regular updates on the latest AI tools and techniques, and to never miss any useful information like this again.
---
Are you tired of the daily commute and ready to take your career to the next level with a remote job? Look no further! The Remote Job Hunter's Handbook is here to guide you through the process of finding and landing your dream work-from-home opportunity.
With practical tips and real-life examples, this ebook covers everything you need to know about the remote job search, including how to:
Identify the best remote job opportunities for your skills and experience
Tailor your resume and cover letter for a remote job application
Network and connect with remote employers
Prepare for and ace virtual interviews
Onboard and thrive in your new remote role
Don't miss out on this valuable resource for anyone looking to - join the growing number of professionals working remotely.
Get your copy of The Remote Job Hunter's Handbook today only on Gumroad