Misskey was an SNS software developed by syuilo in 2014. Initially it was not connected to Fediverse, but it has been supported since April 2018.
The contributor has launched an instance called misskey.dev and welcomes registrations from around the world. It is free to use and some donations are accepted.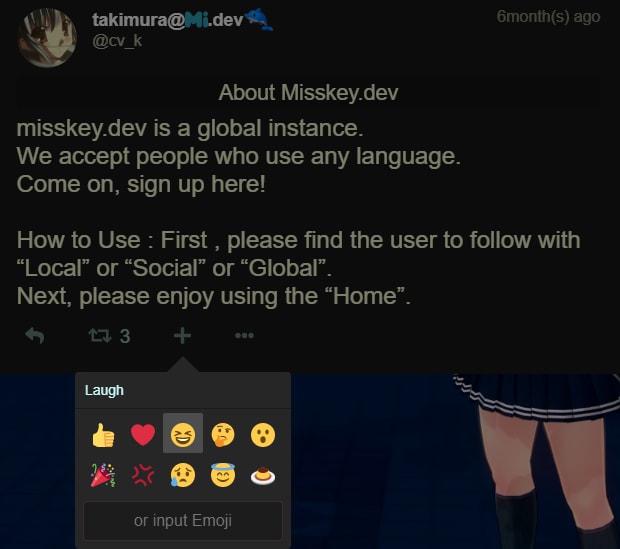 Various custom emoji can be used for reaction operations.
Links
misskey.dev https://misskey.dev/
joinmisskey https://joinmisskey.github.io/
GLHF!