Greetings!
Let's safely assume most of us either got to know or try the ChatGPT by now.
If you don't know about it yet or wanna learn more about it, visit https://openai.com/blog/chatgpt
ChatGPT is <3

Sudhakar Ramasamy

14:01 PM - 07 Dec 2022
I got outdated answers for a couple of questions and ...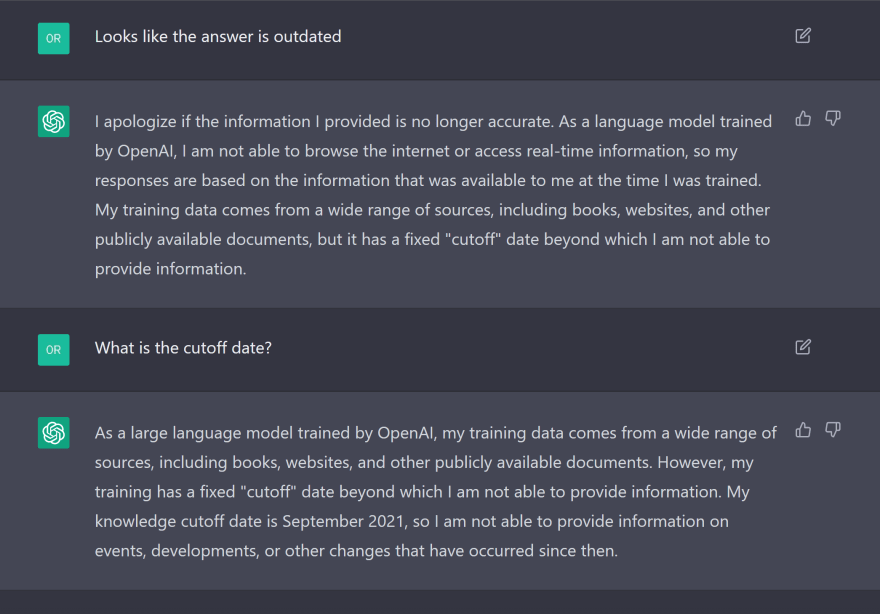 Thanks for reading.